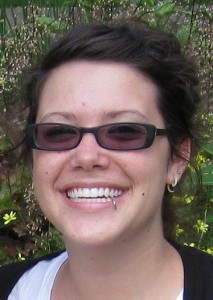 Katie Pauly, social work major, 3.90 GPA
Pauly is from Hinckley, Minn. Her St. Thomas activities include Social Work Club co-vice president, School of Social Work Group Work Institute Community member, HIV/AIDS Awareness Club, Art Club and Development Office student worker.
Her honors include membership in the Beta Epsilon Honor Society, Delta Epsilon Sigma Honor Society and Aquinas Scholars Honors Program. Pauly has studied abroad twice in fall 2008 and J-term 2010.
Pauly said an interesting fact about herself is that "I will be in South Africa in 30 days." As a freshman, Pauly  wishes she had known "just how many great opportunities I was going to have at St. Thomas and where they were going to take me. But it was way more fun to figure it out along the way."
After graduation, Pauly would like to attend graduate school, work in the Peace Corps and get a community organizing job in the Twin Cities. "But these plans change daily," she said.