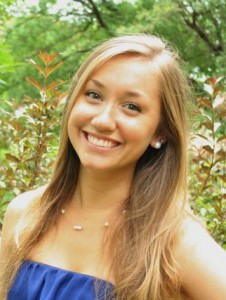 Laura Wiering, studio art painting and drawing major, 3.80 GPA
Wiering is from Tyler, Minn. Her activities at St. Thomas include being a resident adviser,  a Catholic Studies Leadership Intern, and cantoring at Mass on campus.
Wiering has studied abroad in Italy. She is a member of the Aquinas Scholars Honors Program and Delta Epsilon Sigma. She has made the Dean's List every semester at St. Thomas.
An interesting fact about Wiering is that she used to do barrel racing with her horse Tucker. As a freshman, she wishes she had known "that never again would your best friends live next door or just down the hall. It takes a lot more effort to see one another when everyone is busy."
After graduation, Wiering wants to "become part of a fine arts-related company."