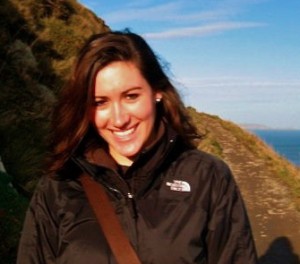 Martha McCarthy, entrepreneurship and business communications major, 3.65 GPA

McCarthy is from Wauwatosa, Wis. Her activities at St. Thomas include Entrepreneurship Society, Mayo Innovation Scholars Program, track and field, cross-country and Tommie Ambassadors.
Her honors and accomplishments include receiving the Murray and Ruth Harpole Entrepreneurship scholarship and placing third at the Ron Fowler Business Plan Competition. McCarthy is the Selby Avenue Youth Business Club founder and program manager, a two-time marathon runner, publishing assistant for Two Life-planning Books and participated in the Scenic Shore 150-mile bike ride for leukemia and lymphoma.
McCarthy is the CEO and "creative director of uglification" at UglyXmasParty, "an ugly Christmas sweater retail web store" McCarthy runs with her brother.
After graduation, McCarthy would like to start a business, attend Stanford Design School's MBA program to find "innovative solutions by bringing together technology, business and human values." She would also like to "create social change through social entrepreneurship" and write some books.