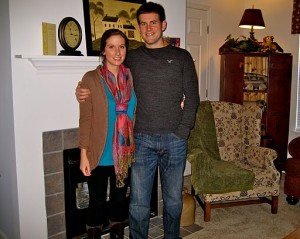 Paul Solomon, philosophy and Catholic studies major, 3.29 GPA
Solomon is from Wheaton, Ill. At St. Thomas, he is a St. John Vianney resident adviser, Last Chance Mass assistant and the principle organizer of "Caruso's Crew."
Solomon said an interesting fact about himself is that he has a twin sister named Katherine who is a social work major at Illinois State University.
Solomon said two of his greatest lifetime honors were receiving the Chris Schmitt memorial award when he was in eighth grade and the Sue Thomas Memorial Scholarship his senior year of high school.
After graduation, Solomon said, "I will be continuing studies for the priesthood at the graduate level in theology in Rome, Italy" at the Pontifical North American College in Rome.