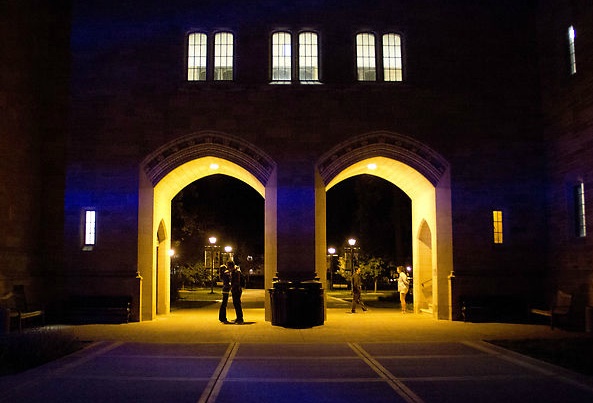 The Associated Collegiate Press has awarded former TommieMedia photojournalists Rita Kovtun and Josie Oliver first place for best photo slideshow at its national convention Nov. 3 in Chicago.
The photographers won for their slideshow "A day in the life at St. Thomas," where they chronicled a 24-hour period on the St. Thomas campus and nearby neighborhood.
The judges' comments said, "In documenting and celebrating a subject close to home — a day in the life of their school — Rita Kovtun and Josie Oliver embraced the spirit of photojournalism fully. The slideshow was of excellent quality and made for an enjoyable, informative exploration of college life. Beautiful photos illustrated a diverse range of stories, giving viewers a real sense of who the students are and the traditions and spirit of the school. Detailed captions were effective in making it a personal, authentic, engaging piece. It was a full examination of 24 hours — no skimping on the early morning hours! This was a classic idea done very well."
Kovtun is currently studying abroad in Paris. Oliver graduated last May.
The second place award went to Kriston Bethol of Temple University (Penn.), for the slideshow "Hunting Park: Neighborhood Food Stamp Use Three Times the National Average; New Guidelines May Force Cuts."
The ACP is a division of the National Scholastic Press Association, a non-profit educational association that provides journalism education services to students, teachers, media advisers and others throughout the United States and in other countries. Members come from college, university and professional and technical school student media organizations.
Tarkor Zehn can be reached at zehn0241@stthomas.edu.