Mid-year elections for Undergraduate Student Government closed Friday after Tuesday's Open Candidate Forum, during which students campaigned for seats on the organization's executive board.
Seniors Braden Ericson and Jennifer Gish and junior Gabrielle Ryan, all running uncontested campaigns, gave stump speeches and answered questions from fellow USG members at the forum.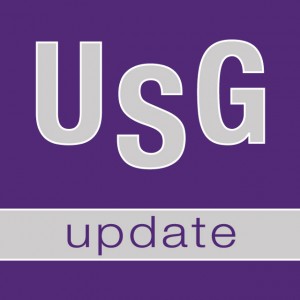 Ericson, who was the elections and credentials chair last year, hopes to be elected the vice president of academic affairs. He would take over the position from Mary Naughton, who held it last semester.
Ericson said at the forum that his previous experience with the Office of Academic Affairs' Committee of Studies made him familiar with the type of work he hopes to do in the new position.
Gish is running for vice president of financial affairs, replacing Keaton Beck. Gish said she is knowledgeable about the role she hopes to adopt, because she was student organizations chair on the club's Finance Committee and dealt with the allocation of funds to clubs on campus.
Ryan has similarly relevant experience for her desired position. Last semester she served as USG's diversity relations representative but is now running for vice president of diversity.
The three fielded interview questions from students and spoke about the most difficult part of the position they anticipate, unique strengths they would bring to the job and the marks they hope to make on the university with their executive roles.
Sophie Carson can be reached at sophia.carson@stthomas.edu.