Annie Youngblood is the winner of the 2018 Tommie Award.
According to the St. Thomas website, students, faculty and staff vote on the award to choose a senior who "best represents the ideals of St. Thomas Aquinas through scholarship, leadership, and campus involvement."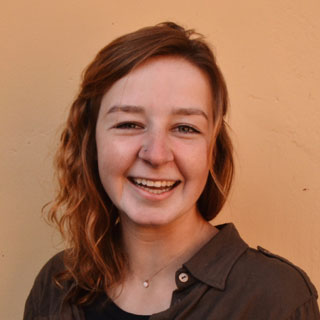 Youngblood found out she had won last week, but had to keep it to herself until the rest of the finalists were notified.
"I think that what has been the most rewarding thus far is just feeling so much love from all of the people in my life," Youngblood said. "It's been really, really sweet to have a lot of people reaching out and saying congratulations. It makes my heart feel full."
Youngblood is an environmental science and justice and peace studies major from Eau Claire, Wisconsin. She currently interns at the Dispute Resolution Center in St. Paul and plans to continue working there after gradation.
Youngblood hopes to eventually pursue a doctorate in sociology and eventually teach, but she is in no hurry to leave St. Thomas.
"I think what I will miss most is being on a campus where I can see a lot of people that I know and enjoy spending time with in such a small space," Youngblood said.
Solveig Rennan can be reached at renn6664@stthomas.edu