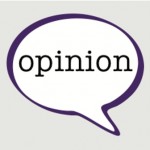 Freshman year can be a real challenge for some students. You get one or two campus tours, an orientation and possibly a few high school friends to help you through the beginning. But after going to MCH instead of MHC, you realize you still don't know all the ins and outs of campus. A little advice on how to survive college never hurt anyone, so here is a list of 15 things I think every St. Thomas freshman should know:
1. It's OK to call home and catch up with your parents.
2. "Where are you going to college?" is now "What do you want to do after college?"
3. It doesn't matter if you were a Goth, a hipster or a cheerleader in high school. You're now a freshman.
4. Don't go home every weekend if you want to make new friends.
5. Wearing a lanyard is a dead giveaway for being a freshman.
6. You probably bought too many meals on the meal plan.
7. The Binz is worth the walk to South Campus. Nothing beats one of Mary's sandwiches.
8. The person sitting next to you in sociology might not be a freshman.
9. Checking your email can save you a walk to a canceled class.
10. Backing up your computer will save you a night of rewriting a paper at midnight.
11. Attendance is important. There's nothing like missing those pop quizzes to bring down your grade.
12. Professors will call you out for texting in class. You won't get detention, but you will find yourself on the fast track to getting on your professor's bad side.
13. Set aside time to do research for that five-paged paper. This means more than two Internet searches during "Jersey Shore" commercials.
14. If for some reason you haven't heard already, the Tommie-Johnnie game is the best game of the year. Be there or be, well, left out.
15. It's OK to have some fun. Just remember the word moderation. In all things: moderation.
Cynthia Johnson can be reached at john3175@stthomas.edu.