The British are coming! American airwaves are being filled with British bands and singers, and it looks like they are here to stay.
Turn on the radio, television or take a look at the Billboard Charts, and it would be hard not to say that there's a British invasion of music in America.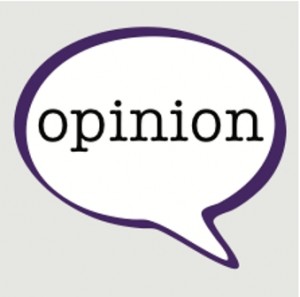 Adele
This generation's British invasion (props to The Beatles) began with the young, talented Adele. She developed a cult following with her songs about personal heartbreak and betrayal. At just 19 years old, the British songstress caught America's ear and took over our airwaves in 2010. Her popularity was not short-lived. This year at the Grammys, Adele took home six awards, which tied her with Beyoncé for most awards won in one night.
Mumford and Sons
Mumford and Sons first showed up in the U.S. in 2010. The British folk rock band quickly gained an American fan base with some of its more popular songs like "Sigh No More" and "Little Lion Man." In 2011, Mumford and Sons won Top Rock Album, Top Alternative Album and Top Alternative Artist at the Billboard Music Awards. Also in 2011 and 2012, they were nominated for a total of six Grammys. The band will perform at the White House for the State Dinner with the British prime minister and his wife on March 14.
Jessie J
Jessie J's song "Price Tag" was released in the U.S. last year, but this was not the first time the British artist's work was played on American radio stations. The talented singer-songwriter wrote the lyrics to Miley Cyrus' hit song "Party in the U.S.A." Her current single, "Domino," is No. 16 on this week's Hot 100.
The Wanted
This British boy band, whose single "Glad You Came" is currently No. 4 on the Billboard's Hot 100, recently took the nation by storm. The Wanted toured the States at the beginning of the year and are returning to the U.S. on March 20, to appear on The Tonight Show with Jay Leno. It isalso performing at mtvU Spring Break 2012 in Las Vegas. The band members announced Wednesday, March 14, that "Glad You Came" went platinum in the U.S.
One Direction
One Direction is another British boy band that is gaining popularity in America. Its U.S. single "What Makes You Beautiful" is currently No. 13 on the iTunes chart and its album, which was released in the U.S. on March. 13, is ranked No. 19. They will be at the Mall of America for a CD signing on March 25.
Ed Sheeran
Sheeran is an up-and-coming artist. He is joining Snow Patrol on its American tour that starts on March 29. He includes a mixture of genres including folk, hip-hop and even beat boxing into his music. One of his most popular songs in the U.S. is "The A Team."
If American artists and bands were smart, they would take a look at these British artists and try to learn a thing or two from them.
Watching music videos, award shows or reading celebrity news gives me the impression that American artists are more focused on their image than the music they produce. If you are a true artist, the music is what matters the most.
Adele is a great example of this. She does not try to gain attention by doing crazy stunts. You do not see her being carried around in an egg, wearing a meat dress or getting her face pierced. She is popular solely because of her music.
In an interview, The Wanted described where image ranks for them.
"We're a little less polished. We're a little more relaxed on the whole trying to be attractive thing," band member Jay McGuiness said.
Fellow bandmate Max George said, "with us I think music comes first. Not all the other bits."
If American artists did not have "the other bits," I don't think they would be popular as they currently are. They rely on their shock factor. Take Nicki Minaj's performance on the Grammys this year. It generated a lot of talk, but it wasn't because of her song. Her performance drew so much attention because it included church icons, an exorcism and dancing priests, which outraged many religious groups.
For artists in America, it has become a competition of looks, style and drama. If this continues, the quality of music will diminish rapidly. This is exactly why I think the British music invasion is needed.
We need to take the time to listen to these British artists and find out what they are truly about: raw talent. That's exactly what we need to revamp our American music industry.
Olivia Detweiler can be reached at detw5520@stthomas.edu.