According to Facebook, the average user has 130 friends. More than 100 friends is a lot to keep track of. The statistic raises the question: Does the life we lead online distract us from the one we live in the real world?
In my opinion, the ever-growing relationship people have with Facebook distracts from relationships and opportunities offline. Their dependence on Facebook takes away from face-to-face conversations that cannot be had screen-to-screen.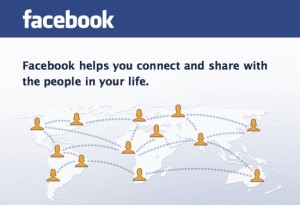 Statistics that add to the separation
Facebook has more than 400 million users. According to the site, 50 percent of the users log into their profile daily.
Logging into the social networking hub has become a daily task. It is often one of the first things I do when on the Internet. Most students can attest that Facebook is the easiest way to put off doing other tasks.
That procrastination has led to an average of 35 minutes spent on Facebook each day, according to the website Penn Olsen. During that 35 minutes, a user could have roughly three 12-minute face-to-face conversations with friends or relatives. Having a face-to-face conversation strengthens a relationship more than a wall post.
Zoning out and cutting ties
The time we spend around strangers is an opportunity to meet new people and create new relationships. Mobile Facebook has helped users check out of the world around them to sign into their online life.
According to the website Econsultancy, more than 65 million users access Facebook through mobile devices. The website also notes that mobile users are 50 percent more active on the social network.
I regularly see status updates and Facebook news transmitted from a mobile device. Mobile users are missing the opportunity to create relationships because of their need to maintain the ones they already have online. Disabling the mobile Facebook application could provide an opportunity to create new relationships in a way other than the Internet.
An unhealthy relationship
Our relationship with Facebook has reached a dangerous level that cuts users off from the outside world.
Psychologists agree and have recognized Facebook Addiction Disorder as a real addiction people suffer from. This only serves as an example of how important Facebook has become to many people. The site is no longer a means of entertainment, but rather a necessary part of the day.
Cutting down the use of Facebook will only benefit the important relationships in many people's lives. More face-to-face conversations and less Facebook-ing would be a positive change.
Gina Dolski can be reached at grdolski@stthomas.edu.