When I started my freshman year at St. Thomas, I assumed I would graduate in four years without a problem. Both my siblings at the University of Minnesota did it, so I assumed I could too. I felt that graduating in anything more than four years—even staying for one extra semester—connoted laziness and, dare I say, a lack of intelligence.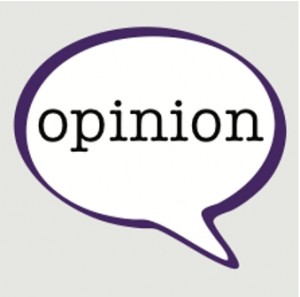 Two years later, I've come to the realization that graduating in four years at this university is nearly impossible. I find myself experiencing a quarter-life crisis as I struggle to graduate "on time" by taking five classes a semester, a class every J-Term and even one this summer. How did this happen? Am I alone? Would I benefit more by graduating in four years?
Major(s)
Changing or adding majors adds more time to your tenure at St. Thomas. I entered college with an undeclared major, but I was leaning toward business.
It wasn't until my sophomore year that I began contemplating the idea of a second major, and it wasn't until the following year that I went through with it. I am now double majoring in marketing and due to my love for writing, communication and journalism, adding on a whopping 44 more credits.
Needless to say, this addition created panic mode.
But I'm not alone. According to MSNBC's Personal Finance section, 50 percent of students will change their major at least once. Senior Brianna Donohue faced this situation at St. Thomas and will have to stay an extra year due to the change.
"I initially started out as a music business major, but then I began dreading going to my piano lessons. My passion for music was replaced by my curiosity for philosophy," Donohue explained.
Donohue has now switched her major to philosophy and said that she "couldn't be happier."
Sure, it can take longer to graduate by changing a major or adding a second, but it's definitely something to consider if your happiness is at stake.
Core Requirements
Becoming a well-rounded individual, enhancing creativity and pursuing moral and ethical development are all perks of the St. Thomas liberal arts education, but you also have to take an extra seventeen classes that don't count toward your major. That's equivalent to two years of being a full-time student.
These core requirements are the primary reason that it's taking me longer than expected to graduate, and though I like that these classes make me a more well-rounded person, I think they are excessive.
Freshman Becky Soung, a biology major, said that St. Thomas' core curriculum causes her stress.
"I'm taking art history, sociology, theology…all these classes that have very little to do with biology," Soung said. " I know it's making me well-rounded, but 68 credits [seventeen classes] is borderline ridiculous."
Soung plans to graduate in four years but understands that it's not guaranteed.
Credits from High School
Unlike my brother and sister, I wasn't an AP scholar in high school, and I came to St. Thomas with only four credits from an upper-level Spanish class.
On the other hand, my siblings combined to take 15 college-level classes in high school. My brother received a degree in biomedical engineering in four years–a major that's notorious for taking over four years to complete. My brother even had time to take a semester off to work.
My sister is also on her way to earning her degree in four years, finishing her senior year as a physiology and Spanish double major. Both of my siblings were able to graduate "on time" with the help of pre-college credits.
To this day, I regret not taking high school more seriously. Had I taken a few more college-level courses, a four-year degree would've been much more plausible.
According to College Results Online, 56.6 percent of St. Thomas students graduate in four years (taken from data between 2002-2009). The duration you need to graduate is by no means a black and white issue.
If picking up another major brings forth a sense of security or happiness, I say go for it. If staying an extra year engenders a financial burden, weigh your options and choose what makes the most sense for your situation.
The answer is contingent on what's important to you. One thing is for certain though: graduating in more than four years isn't necessarily a result of laziness or stupidity.
Geena Maharaj can be reached at maha8007@stthomas.edu.