The diminished interest and focus on science, technology, engineering and math (STEM) in America presents a big hurdle for our future as a global leader.
The World Economic Forum published a report in April, which stated that human capital will be the most important factor differentiating prosperity of countries and companies in coming years. The report states, "In the race to future prosperity, nothing will matter more than talent."
There is a growing gap of skilled positions not being filled and countries with the most scientists, researchers, engineers, technicians and skilled production workers will come out on top.
Many students pursue degrees in the liberal arts because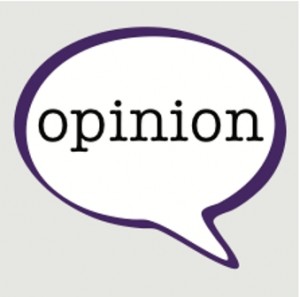 they feel it is easier or because they are afraid of science and mathematics. Don't get me wrong, liberal arts degrees help produce abstract thinkers, which is what America does best (and why people from all over the world come here to learn), but the ever-decreasing proficiency in STEM education is frightening for the future.
The National Center For Education Statistics reports that in 2008–2009, degrees awarded in parks, recreation, leisure and fitness studies had increased 92 percent since 1998–1999; There were roughly 19,000 more fashion design degrees awarded than engineering degrees in 2009. That same year, there were about 5 million degrees awarded worldwide in science and engineering, 23 percent of which were earned in China, 19 percent in the European Union and about 10 percent in America.
Taking on one of these degrees may be harder, but hard work pays off. The U.S. Census Bureau published a report in February that stated: In 2009, degrees in technical fields paid off at all levels more than nontechnical fields. People with degrees in science and engineering had the highest median earnings. Further, those with professional and doctoral degrees in medicine, the natural sciences and law earned the most out of all education levels and field of training combinations.
"Science is expensive, but ignorance of science is lethal," Tim Lewis, chair of the St. Thomas biology department, said to me. I can't think of hearing a more candid statement that illustrates such a legitimate concern for the future. If Americans do not invest more money into sciences, then we will not only lose our competitive edge, but our future.
The world faces a few major problems, all expected to culminate in the 2030s and 2040s. If we aren't on track to solve these problems by then, we face the possibility of extinction by our own ignorance, perhaps even in our own lifetimes.
Global warming is very real and with it will come resource scarcity. Peak oil, the point at which the maximum amount of oil extraction is reached, was reached in 2006, according to the International Energy Agency's "World Energy Outlook 2010." The world—devoid of a major scientific breakthrough—may not be able to handle the United Nation's expected global population figure of 10.1 billion by 2100. Energy, health, environmental protection and national security each present major concerns such as pollution, famine, pestilence and resource competition (i.e. war), and each will become more and more common.
If you have ever seen the movie "The Road Warrior," you have seen how human nature coupled with resource scarcity could play out. Desperate optimism, apathy and denial are not an option: We have a duty to others, including those in the future.
The federal government spends four times as much money on every adult over 65 years old than on every child under 18. This is a statement of our ethos: The present is more important than the future, instant gratification is better than delayed gratification.
The Organization for Economic Co-operation and Development reports that America is declining in college graduates and in global competitiveness. In 2008, America ranked fifth in the world for post-secondary attainment among 25- to 64-year-olds. For people ages 25- to 34—a key demographic measure for competitiveness—America ranks 12th among developed nations.
Last year, the WEF ranked us 51st in science and math education. What this number doesn't show is that nearly one third of the graduate students in science and engineering fields and more than half postdoctoral researchers in those fields are foreign nationals studying and working on temporary visas, according to the National Science Foundation's most recent census. Most of these students will either be kicked out of the country after graduating, or voluntarily leave; the latter is more and more common.
Widespread anti-immigrant sentiment and booming job markets in China, India and eastern Europe—where most of the foreign national students in STEM programs in the U.S. come from—have led many bright minds out of this country.
In the current politico-economic climate, it is hard for anything to gain support, but science is non-partisan. It is essential, it is expensive, it is revolutionary, it is competitive and it is crucial that we invest as much as we can, as soon as we can. Times are tough, but investing money into educating the next generation, those still in middle-school right now, is vitally important for the coming generations—economically, socially and morally. Science is expensive, but ignorance of science is lethal.
Patrick Roche can be reached at roch6667@stthomas.edu.
The views expressed in this opinions piece are those of Patrick Roche.