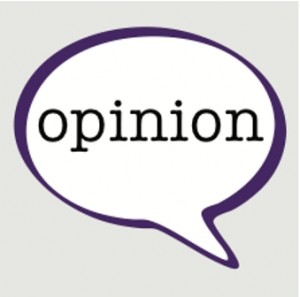 Predicting game results is useless, especially when it comes to the playoffs where anything can happen.
For the most part, sports writers and broadcasters let their biases dictate their picks, and the analysts on networks like ESPN usually make fearless predictions with no accountability. Most sports publications offer these predictions to entertain those sports fans who are too impatient to wait for the actual game, but most of these predictions are almost always either wrong or have the home team winning, no matter how unlikely (see Minnesota Vikings predictions).
With that being said, here are two possible scenarios for the St. Thomas versus Wisconsin-Whitewater semifinal playoff game.
Why St. Thomas will win- Wisconsin-Whitewater's running back Levell Coppage has been unstoppable this season. He's rushed for 1,919 yards and already has 10 touchdowns in the playoffs. Those statistics are enough to strike fear in even the most hardened of defensive coordinators. However, Coppage hasn't faced a defense as tough as the Tommies.
Led by senior Tony Danna's 68 tackles (17 for a loss), the Tommies have held opponents to less than 48 yards rushing a game and have only allowed six rushing touchdowns all year. The chances are high that Coppage breaks a few good runs, but even if he rushes for more than 100 yards and a pair of touchdowns, the Tommies' offensive attack is too good to keep off the scoreboard.
Seniors Fritz Waldvogel and Colin Tobin have carried the team in the playoffs, and the Tommies' offensive line has been dominant. If senior quarterback Dakota Tracy can take care of the ball and make some things happen with his feet, the Tommies will be able to stretch the field the way they've done all year. St. Thomas coach Glenn Caruso has an extensive playbook and will find ways to get Waldvogel and Tobin in the end zone. It's going to be a high-scoring affair, but the Tommies will upset the two-time defending national champions 42-35.
Why Whitewater will win- The St. Thomas football program has taken the next step. Nothing proves this more than the way the Tommies routed their three playoff opponents. St. Thomas has won by 46, 28 and 35 points but have made all kinds of mistakes in the process. Tobin and Tracy have each fumbled twice in the playoffs, and Tracy has thrown an interception. Whitewater has not lost a fumble in six games.
St. Thomas has committed 11 more penalties than its opponents in the playoffs and has played sloppy on special teams giving up a return touchdown and dropping a kick return that led to a safety. The Tommies have made up for their mistakes with skill and size, but they won't be able to out-muscle the Warhawks. Whitewater's offensive line averages 6 feet 3 inches tall and 292 pounds.
Don't expect the Tommies to clean up the sloppy play this week.The last time they had a long bus ride, they came out flat and gave up 30 points to Concordia-Moorhead. Cobber's quarterback Michael Dunham put up 329 passing yards against the Tommies. Imagine what the Warhawks' Gagliardi finalist Matt Blanchard will do. The Tommies are better than they've ever been but not good enough to take down the champs. Whitewater wins 31-27.
What do you think the score will be? Leave your predictions below. The person with the closest score will win a TommieMedia "swag bag."
Alex Keil and Ryan Shaver contributed to this report.