St. Thomas homecoming is just around the corner and Tommies will be attending football games and even tailgating, but one aspect of typical college homecomings will be noticeably absent: a large Greek system on campus. I believe a larger Greek system could spark more school spirit and community involvement at St. Thomas.
Currently, St. Thomas recognizes some Greek organizations. The options include Gamma Sigma Sigma, a service sorority; Sigma Chi, a service fraternity for men and women; and Delta Sigma Pi-Nu Tau, a business fraternity for men and women.
In comparison to other schools in the Twin Cities area, St. Thomas' Greek system is lacking. According to the University of Minnesota's website, there are currently 37 fraternities and sororities on the Twin Cities campus. Hamline University's Greek system includes nine different options, according to the school website.
More systems, more spirit
As witnessed during the Tommie-Johnnie game, there is nothing like a little rivalry to bring out school spirit. I believe adding more sororities and fraternities to St. Thomas' Greek system would create even more school spirit on campus. The competition between sororities and fraternities to attract more pledges would add fun and spirit to the school atmosphere.
With more than one option for potential pledges to choose from, the first few weeks of school would become even busier. Different sororities and fraternities would be advertising with events on campus, only adding to the new school year buzz.
Greek life provides students with a community to be involved in and identify with. Plenty of students are involved with clubs and organizations on campus; a larger Greek system would be an extension of those opportunities.
Some students on campus may have already heard of Sigma Tau Omega, a service fraternity seeking to be recognized by the university. The addition of Sigma Tau Omega would provide another outlet for students to socialize and participate in a university activity, one that builds school spirit and promotes service projects throughout the community.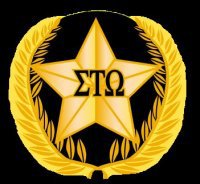 At St. Thomas, spirit is also defined by service to others. The Greek life already at St. Thomas contributes heavily to different service projects throughout the year. Additional sorority or fraternity options for students would provide even more service opportunities on and off campus.
Involvement in the Greek system is also an opportunity to network, as well as being a talking point on a resume. The addition of more business fraternities or sororities on campus would provide students with opportunities to make connections with alumni from their chapter.
Additional housing
Currently, the Greek life that is present on campus is not allowed to have sponsored houses. When most people think of the Greek system, the first thing that comes to mind is a sorority or fraternity house.
Houses used specifically for St. Thomas fraternities and sororities would provide more housing options for students on campus. Upperclassmen would have more options than the on-campus apartments. Because the houses would be associated with an on-campus organization, the students would be held accountable to the same standards as students living on campus. If the houses were monitored under the same policy as residence halls, they would serve as an extension of the university, rather than unsanctioned houses off campus.
Greek housing would provide additional housing for the university. The new houses would also provide residents with the opportunity to build community, similar to in a residence hall. These communities would give students a way to actively participate in other events that take place on campus.
Gina Dolski can be reached at grdolski@stthomas.edu.