More than 24,000 undergraduate students nationwide were ambivalent when asked if instructors should be able to ban cell phone use during class. The EduCAUSE annual survey, which included St. Thomas students, was released this week.
Fifty-three percent of St. Thomas students who participated in the EduCAUSE survey agreed that instructors should be able to ban cell phone use during class: 25 percent of the St. Thomas participants disagreed.
But when TommieMedia asked students and faculty what they thought, the results were one sided.
Yes, instructors should have the authority to forbid the use of cell phones and handhelds during class.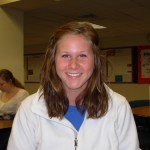 "They shouldn't penalize grades but it's also disrespectful." –Katie Wood, junior.
"It's their environment, their classroom. They should be able to remove those distractions." –Sarah DeCock, junior
"They are a distraction to the class and the teacher can't do their job." –Nate Chicos, junior
"It's pretty annoying when a phone goes off [during class]." –Amber Marshik, junior
"It's their class; people can stop using their phone for an hour." –Matthew Eldred, senior
"It's rude. You're paying about $150 for a class session." –Madeline Jack, junior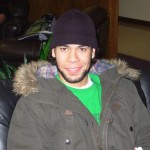 "If you choose to use it, you can go outside." –Greg Dowe, senior
"You're privileged to be there so you should respect it." –David Erstad, senior
No, instructors should not forbid cell phones:
"A lot of cell phones can go on the internet so they can be a good tool. But there are also too many ways to cheat." –Kristin Vasko, sophomore
What do professors think?
"Students and faculty may want to have phones for emergencies. I ask that students silence their phones and not use them unless they are expecting an emergency call. This is all to create a respectful sense of community in the classroom where people are listening to each other." –Ann Johnson, psychology department chair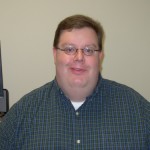 "From the perspective of an instructor, when cell phones go off they always break up something in class. If there is an ill relative, or some sort of family emergency, that's fine as long as the student clears it with me ahead of time." –Dan Jones, English professor
What do you think? Go to our TommieMedia poll and vote.
Stephani Bloomquist and Katie Broadwell contributed to this report.
Rebecca Omastiak can be reached at omas5009@stthomas.edu