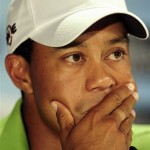 Tiger Woods will be making his first public appearance Friday after he took a leave of absence from golf in December and St. Thomas students are not without opinion on the billion-dollar athlete.
Woods will be speaking to friends, colleagues and associates about his infidelity to his wife, Elin, and his future in golf, according to the PGA Tour Web site. The speech will be held at the TPC Sawgrass clubhouse at 10 a.m. Central Standard Time Friday, in Ponte Vedra Beach, Fla.
Woods will not be answering questions from the press.
Woods' decision not to take questions has disappointed some students who are looking for answers.
Freshman Bernie Kolar said Woods is being selfish for not answering questions from the press.
"He did something wrong. He has to deal with it, especially with the cameras on him 24/7," Kolar said. "He answers questions about golf, and he does something like this and it's a huge surprise to the nation. You should be able to answer their questions correctly and honestly."
Other students, such as senior A.C. Clouthier, think Woods doesn't need to answer questions if he doesn't want to.
"As a media and as people we look at our heroes or our athletes or our celebrities, if you will, at a higher standard," Clouthier said. "I don't feel he needs to answer questions if he doesn't want to. There comes a point in time where it's not everyone's business. It's his business, his wife's business."
Sophomore Hannah McCrossan said Woods' actions will negatively affect his reputation with children.
"He's Tiger Woods, and is a role model for people," McCrossan said. "He needs to be careful about his actions and he should avoid doing things that are going to hurt his image because, obviously, this has."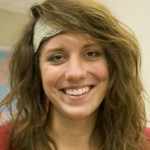 Some students, such as senior Amanda Leaveck, think Woods should should be held accountable, especially because he is an athlete.
"It just happens to be that he's in the public eye, so it's wrong," she said. "But he shouldn't be given a break because he's a celebrity."
Zach Pagano and Kelly Trussell contributed to this report.
Miles Trump can be reached at mttaylorjohn@stthomas.edu