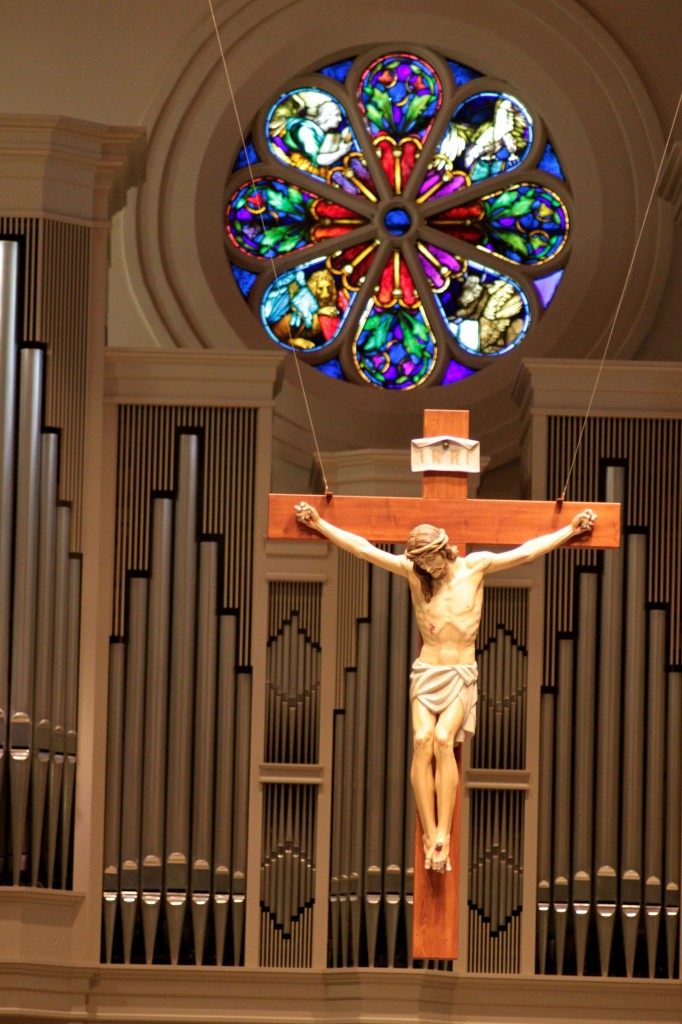 As a busy college student, I rarely get an opportunity to enjoy the unique beauties of our campus. Every now and then I find time to rip myself away from checking e-mail on my phone or stuffing books in my bag, and look up. In most of those precious instances, I have found myself doing a double take. St. Thomas has many overlooked wonders and this is a list of my favorites.
1. St. Mary's Chapel
It is unusual to venture inside buildings on campus without a purpose. It is even more of a rarity for students who frequent North Campus to make the trek over to South Campus. I advise making the voyage to visit the St. Paul Seminary's St. Mary's Chapel. The stone building holds many beautiful examples of art, including the breathtaking stained glass window above the altar.
2. 'In the Beginning was the Word'
Instead of rushing past them to get to your chemistry lab, take a moment to enjoy the sculptures outside the science buildings. The art piece depicts the evolution of education through four sculptures. Whether it is surrounded by flowers in the spring or covered in snow during the winter, it is definitely worth a second look.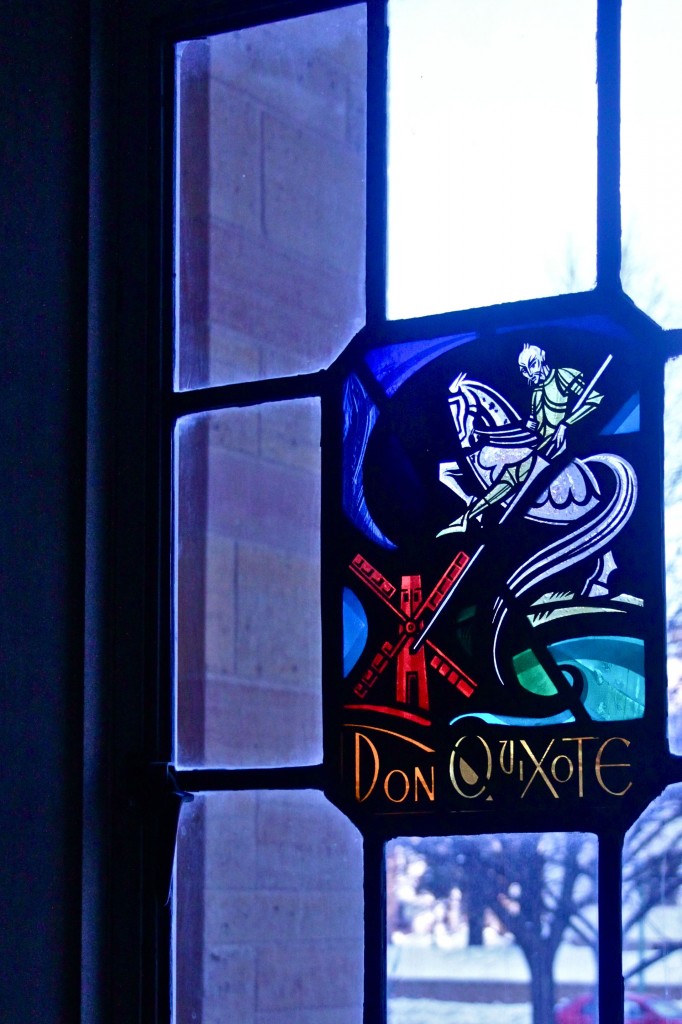 3. The stained glass collection in O'Shaughnessy-Frey library
Most students spend an exhausting number of hours in the library, but many don't take time to realize the beauty of the building. St. Thomas is proud of its collection of stained glass and other art. There is even information available for self-guided tours. The stained glass memorializes St. Thomas priests and literary characters such as Don Quixote.
4. 'Elephant Herd'
A recent addition to the O'Shaughnessy-Frey library is this sculpture depicting a racing herd of elephants. The piece was introduced to the lower level of the library in 2009. What is more calming than looking at adorable elephants on a study break?
5. The Minneapolis Campus
This entire campus is deserving of a second look. Many students never take time to venture to the other side of the Mississippi to experience St. Thomas' other campus. After dinner at Food for Thought, take time to check out the beautiful murals and sculptures scattered throughout each building.
Gina Dolski can be reached at grdolski@stthomas.edu.