Smell that? That's the potent fragrance of tobacco and nicotine polluting the St. Thomas air.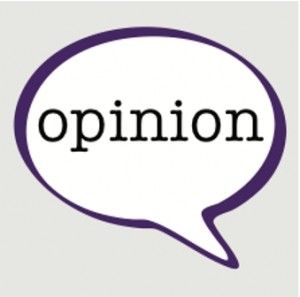 A week ago, I unlocked my room on the third floor of Dowling Hall to breathe in that odor that most non-smokers detest. I shut the window, opened my door and proceeded to spray air freshener to mask the stench. Needless to say, my room ended up smelling like burnt lilac toast. However, the irritating smell is not the most detrimental part of this annoyance.
If the dorms are smoke-free, then why can I still smell it? The campus air may have a natural filter against pollutants, but the dorms are enclosed and full of residents that may have asthma, cystic fibrosis, bronchitis and other respiratory illnesses.
These diseases become more severe with exposure to carcinogens like smoke. Secondhand smoke causes nearly 3,000 deaths each year, according to the Stanford Medical website. These reasons alone should invoke stricter rules when it comes to smoking on campus.
Students stand outside the dorms at night; they light up at the entrance to John Paul II and smoke under the arches and on the McNeely Hall patio. There's not much a student on campus can do to get away from smoke, even if it is consequential to his or her health.
There is a certain type of smoking that can affect residents from even farther away than cigarettes. Hookah is a type of smoking popular among students that may not regularly smoke cigarettes. This is a social way of smoking tobacco done around a water pipe that indirectly heats tobacco through water before inhaling.
The "hookah circle," as it is most commonly called, happens mostly in the Upper Quad. Since it is smoked in a group with as many students that can fit around it, there is a greater radius of air contamination. At times, I am able to smell the hookah circle in the Upper Quad from as far away as the O'Shaughnessy-Frey Library.
I know there has been an effort to create a boundary between the smoke and the dorms. There are now signs on the entrances to Dowling Hall that tell smokers to stay 30 feet away from the building, or they will be asked to move. This has not been an effective deterrent for on-campus smokers, nor does it apply to the potent hookah circle.
Mike Orth, Undergraduate Student Government president, said the council is working with Public Safety and other campus departments to figure out how to make St. Thomas a tobacco-free campus.
"We're looking into how it would be enforced and how we would implement it. We're doing research and bringing in people from St. Kate's because they've gone tobacco free," Orth said.
Despite these efforts, there still needs to be greater consequences like fines for the smokers that stand too close to the dorms. Those enforcing the smoking regulations need to be constantly on the lookout for smokers breaking the rules. St. Thomas could even go smoke-free or provide a designated place for smokers that wouldn't affect the students.
My plea is for St. Thomas to take smoking more seriously for the sake of the students that pay to live and breathe here. Students' lives should come before a bad habit in every situation.
Laura Landvik can be reached at land7854@stthomas.edu.