The biggest election of our lives will take place in two days. We'll be able to take part in history, and exercise our right to vote. Then in four years, we'll do it all again.
At least that's the case for us in-state students. Out of state students: Good luck.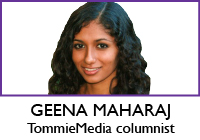 In two days, I'm voting 'no' on the Minnesota Voter Identification amendment, and you should too. On the ballot, the amendment will read "Shall the Minnesota Constitution be amended to require all voters to present valid photo identification to vote and to require the state to provide free identification to eligible voters, effective July 1, 2013?"
If passed by those who vote 'yes,' the state's constitution would be amended such that a valid, government-issued Minnesota ID must be presented to election officials to vote.
It seems like common sense at first glance, right? Think about it this way: All out-of-state students in Minnesota — unless they change residency and get an ID — wouldn't be able to vote in Minnesota, making it that much more complicated for them to vote.
The government should not create obstacles for citizens to engage in voting. If anything, they should encourage us to vote and make the process easier.
Republicans instigated this effort because they want to eliminate voter fraud, yet voter fraud is nonexistent in the U.S. In Minnesota, there have been 10 total cases of reported fraud and no cases of voter impersonation reported since 2000. Out of the 3.1 million eligible voters in Minnesota, there's a .000003 percent that voter fraud will happen. You're more likely to die from falling out of bed than voter fraud happening in Minnesota. There is no need for an amendment aimed to mitigate voter fraud in Minnesota.
To me, the real reason Republicans created this restriction on voting rights is because of the demographic groups that tend to vote Democratic. Blacks, Hispanics, the poor and the young (college students), who are more likely to support President Obama, are represented in the millions of people without government IDs. Obama won two-thirds of the vote among 18- to 24-year-olds in 2008.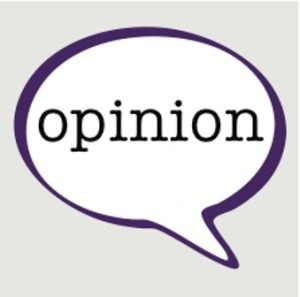 New Hampshire State House speaker William O'Brien spoke at a Tea Party meeting last year, and said students are "foolish" and tend to "vote their feelings" because they lack life experience. "Voting as a liberal, that's what kids do," O'Brien said. He admittedly said that is why he supports measures to prohibit students from voting from their college addresses and to end same-day registration.
Hate to break it to you, O'Brien, but my vote on Nov. 6 is far from foolish. I'm voting 'no' on this issue based on logic and fair reasoning. The amendment would put a stop to Election Day registration and mail-in balloting. The Our Vote, Our Future website shows that more than 500,000 Minnesotans use same-day voter registration to cast their ballots in presidential elections, and 250,000 vote by absentee or mail-in ballot, many from nursing homes and military bases overseas. By voting 'yes,' many of the voters will be forced into a complex two-step system of provisional balloting, casting votes that may never be counted.
The voter identification amendment is not only unfair to a variety of groups, but it's costly. Local elections officials and the Secretary of State's office estimate that it would cost state and local governments $50 million or more to implement the voter restriction amendment. It would require designing a complicated new system, raising property taxes and imposing even more cuts to schools, police and other first responders.
Another reason to vote 'no' is the lack of safeguards for active-duty military and senior voters. The voter restriction is designed so that there are no alternatives for senior citizens in nursing homes or military members overseas.
I strongly oppose any amendment that discriminates against minority groups. As educated college students, it's up to us to fight for our right to vote.
Geena Maharaj can be reached at maha8007@stthomas.edu.