As Aretha Franklin once sang, "All I'm asking is for a little respect." I believe Franklin was definitely onto something, and I'm sure females around the world feel similarly about this. Women aren't receiving the respect they deserve, and men seem to be the primary culprit.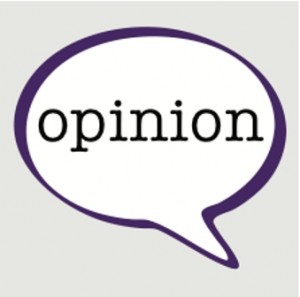 The world we live in today is ever changing and becoming less dominated by the male species. Especially in the United States, the trend of the man being the "boss" or bringing in a heftier income is increasingly starting to shift, although the difference in average wages between men and women is still apparent.
According to a 2009 study done by Jessica Arons' Center for American Progress Action Fund, the American wage gap between men and women is quite staggering as to how much more a woman loses in revenue compared to a man. The study found that the median amount of wages a woman loses over a 40-year period compared to a man with the same job title is $434,000. In addition, full-time working women make 78 cents, on average, to every one dollar that men make over the course of a year.
OK, although these numbers are pretty ridiculous, it is beside the point that I am trying to make. When I walk around campus or go to the bars, I find myself constantly hearing guys talk about girls like they are nothing more than a conquest or an object. A few weeks ago when I was at Plums, I happened to witness a girl and guy arguing. I don't know for certain that they were dating, but the way in which the guy was yelling and talking down to her was absolutely despicable.
I don't understand why guys would treat women in this way. I love all my "bros," don't get me wrong, but at the same time, I don't get the incessant need to objectify and belittle women like they're people who don't even matter. As males, we should be doing everything we can to treat women like they should be treated and give them the respect that they deserve.
One of the main ways I see this lack of respect for women is when it comes to "hooking up" with people. Why is it that when a girl "hooks up" with more than one person she becomes a "slut, whore, or skank," and when guys do the exact same thing (many times much worse), they are so called "pimps or players"?
This double standard is something that does not fly with me. Why should women be held to a different standard than men? This is definitely one aspect of the college scene that I will never truly understand.
To build off that last sentiment, I also hear all of the time that chivalry is dead. No it isn't; it is just sleeping. Guys, I don't mean to stereotype you at all, but for the most part, I don't see men being the gentlemen that we should be.
What is so hard about holding the door open an extra couple seconds so a lady can walk through? Or maybe take a girl out on a date and pay for her meal and not expect to "get some" when the date is over. I'm not trying to say that girls should not reciprocate this behavior if the chance presents itself, but as males, we should be taking the initiative to invite these things.
I know this article may sound like I am completely bashing all guys, but that is not my goal. The reason for writing this is so that more men will open their eyes up to the fact that we aren't some superior beings to females. Women do more for us than you could ever imagine. Think of your mothers.
My mom is one of the nicest people I have ever met and would do absolutely anything for me (along with my dad), and I'm sure a lot of men at St. Thomas feel similarly. Guys, our moms were once college-aged, and I certainly hope you would never think about treating them the way I hear many girls being treated today.
I think it is up to us (men) to take the step forward and start giving women the respect that they DO deserve.
If this means giving a girl a compliment about how she looks, holding that door open so she can walk through, or maybe taking her out to dinner and paying for her meal, so be it. But start somewhere. If you do, I am positive that women will appreciate it.
Don't get me wrong, I am nowhere near a perfect human being and have definitely caught myself doing some of what I just wrote about. But I am now realizing how wrong I was in my actions and am hoping to advocate better moral standards and judgment for men everywhere.
Jake Swansson can be reached at swan7230@stthomas.edu.