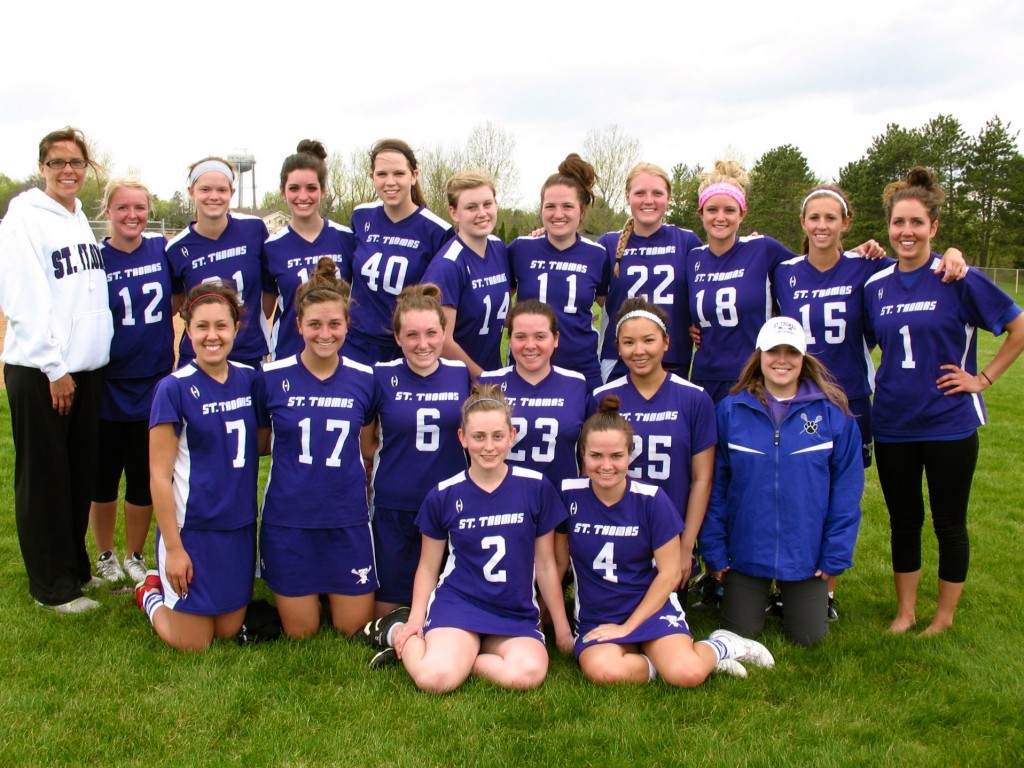 Augsburg College announced that it would elevate its women's lacrosse club to the varsity level on its athletic website June 4.
The decision makes Augsburg the first school within all divisions to carry a women's varsity lacrosse team in Minnesota.
On a YouTube video posted by the school, Augsburg athletic director Jeff Swenson explained the changes in store for the Auggies, which hope to complete the process by 2014.
"We're going to be hiring a head coach for our women's lacrosse team … that person will be doing recruiting, scheduling, buying equipment, doing all the things that a head coach would do," Swenson said.
So, what does this mean for the Tommies? Overall, St. Thomas athletic director Steve Fritz seems optimistic about the future of Tommie Lacrosse.
"There hasn't been any indication that any other MIAC institution is prepared to make that move at this time," Fritz said. "It is something that we will continue to monitor, as we do believe that it is a potential varsity sport of the future."
Senior St. Thomas lacrosse player Grace Vo thought that the decision by Augsburg was a great step forward for the sport.
"What varsity allows is the ability to recruit members and hire a really talented coach," Vo said, "I think it will definitely amp up the competition for the sport of lacrosse."
Vo and the Tommies haven't had any trouble with the Auggies in the past. In their last matchup, the Tommies scorched the Auggies with an 18-7 victory.
Vo, a lacrosse veteran, thinks that because of their new status, the Auggies could become a force to be reckoned with in the years to come.
"I think that with this varsity status they will be bringing a higher level of competitiveness, but St. Thomas has always been pretty dominant, and I think we can continue to be," Vo said.
Alex Goering can be reached at goer8777@stthomas.edu