St. Thomas freshman Katelyn Strauss broke a 25-year-old school record in the 500-yard freestyle during session 2 of the MIAC Championships Thursday night at the University of Minnesota Aquatic Center.
Both St. Thomas men's and women's teams were in first place after the opening day. The Tommie men won the 400 medley relay in a meet and school record 3:19.98 with Tom Osmolak, Max Hamilton, Mike Lanz and Bailey Biwer.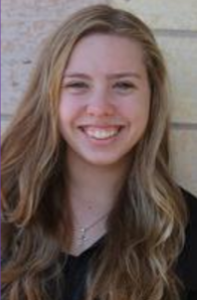 Strauss, from Osseo High School, dropped more than eight seconds from her prelim swim in winning the title in 5:01.24. The old record was held by Maureen Olson with a time of 5:05.68 from 1991. Strauss said the thought of being able to break the record going into the race drew out a lot of emotions.
"It was really exciting because, I mean, I went in, and I still had another four or five seconds to drop, so I was really hoping to get it, but I thought it was going to be kind of close," Strauss said. "Being top seed is pretty nerve-wracking because you can only go down from there."
And after the race, the emotions kept coming for Strauss.
"I looked up at the scoreboard, and I was shocked," Strauss said. "And I'm pretty sure my face said that. People could tell that I wasn't expecting to go that fast."
Strauss was named MIAC athlete of the week a month ago after three first-place finishes at the "Meet of the Saints."
Strauss also helped the St. Thomas women's team to a narrow 226-223 lead over Gustavus after the first day's finals.
The St. Thomas women broke four other records at Thursday's sessions. Emma Paulson, Molly Peichel, Strauss and Alex Howard clocked a winning time in the 400 medley relay of 3:49.24, breaking a year-old record. Howard, Paulson, Kate Smarjesse and Tiana Molitor had a second-place finish in the 200 free relay with a time of 1:34.53, a UST record.
Nicole Herri broke the 200 IM record twice with a record-setting time in prelims by less than a tenth of a second and finished by breaking that record in finals with a time of 2:06.62.
Paulson broke her own year-old record in the 50 free, taking first place in 22.86 seconds, the fastest time in NCAA Division III this year.
Sophomore Warren Melton broke a four-year old record in the 500 free as he took first in an NCAA B cut time of 4:34.34. Sam Rauchwarter had the old record of 4:36.23.
Andrew Grabowski repeated as champion in one-meter diving. Lanz (1:52.55) and Biwer (1:53.98) placed 1-2 in the 200 IM.
Strauss said the team's success is due to a strong work ethic and a tight bond.
"We all worked so hard this season. We had some really hard practices and hard sets, and we just pushed each other to get through. We all talked about how much we're a family, and it's so true," Strauss said. "I don't think any of us could have broken any of those records if it wasn't for the team and how we support each other."
Adam Kraft can be reached at adam.kraft@stthomas.edu.