Junior Tommy Hannon's game-high 17 points and 11 rebounds led the St. Thomas men's basketball team over Concordia-Moorhead 64-51 Monday night at home.
Hannon's energy-packed performance helped the Tommies reach their sixth consecutive 20-win season.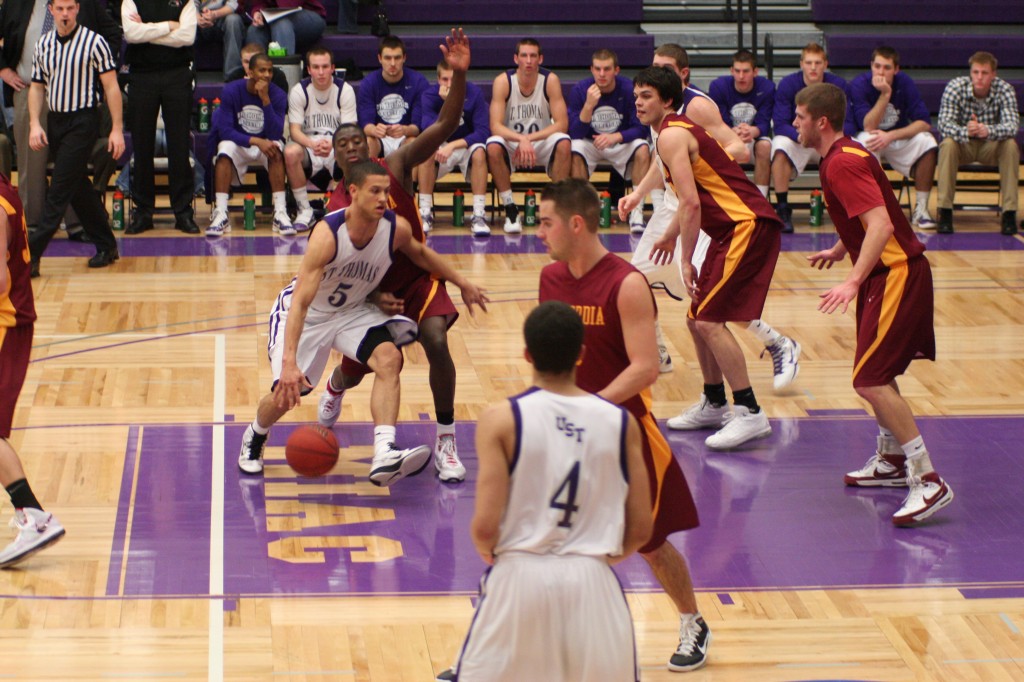 "Statistically it was a very good game for us and puts us in a good position for the rest of the week," coach Steve Fritz said.
The Tommies' energy was prevalent on defense. They had 12 total steals compared to Concordia-Moorhead's two.
"It's constant pressure, ferocity," senior Teddy Archer said. "It's about getting up in their shorts."
Senior Tyler Nicolai led the Tommies with four steals, and junior John Nance and senior Brady Ervin had two steals apiece.
"That's all part of our package," Fritz said. "We have to be pressing. We have to play man-to-man. We have to get after people, and when we're doing those things, we're pretty good."
The game started out close, with the teams tied four minutes into the game. Concordia played a man-to-man defense, but St. Thomas flustered the Cobbers with a full-court press.
The Tommies also shot 48.1 percent from the field compared to Concordia-Moorhead's 31.8 percent in the first half. St. Thomas led 29-21 at halftime.
Concordia-Moorhead opened the second half playing tough, using an 8-0 run to pull the game within one point with 14:17 remaining. Once Concordia-Moorhead took the lead, St.Thomas took a timeout to regroup.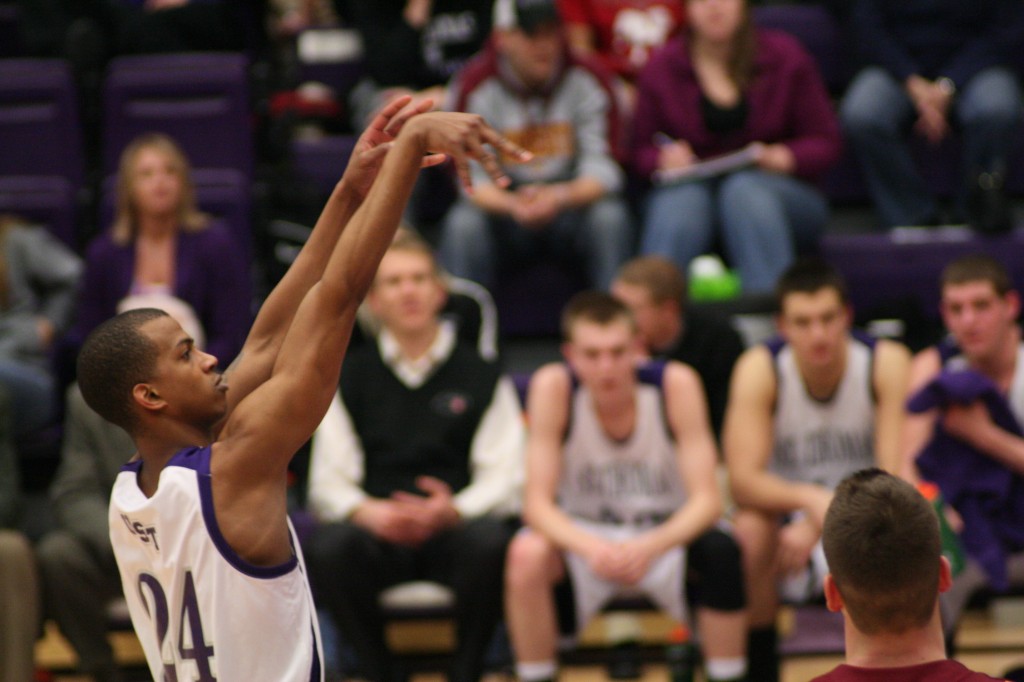 After the timeout, the Tommies made a comeback, scoring eight unanswered points mainly through steals. The scoring run forced the Cobbers to take a timeout, but on the next possession, Nance forced a steal, hitting Nicolai for a layup.
The Tommies have two big upcoming games against Hamline and St. John's. They face Hamline at home Wednesday, Feb. 16, and play Saturday, Feb. 19, at St. John's.
"We have to get Hamline back first," Nicolai said. "We just need to bring our energy every game."
Jacqueline Destache can be reached at dest9449@stthomas.edu.