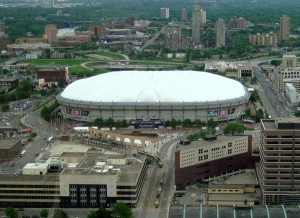 The Minnesota Vikings still have thousands of tickets left to sell for their next two home games and could face a television blackout if they don't sell out the Metrodome.
According to chief marketing officer Steve LaCroix, about 4,000 tickets remain for the Nov. 15 game against Detroit and about 3,500 tickets remain the Nov. 22 game against Seattle.
LaCroix said the Nov. 29 game against Chicago is a virtual sellout, with a few hundred seats left.
The Vikings are 7-1 entering their bye week. They haven't had a game blacked out on local television since 1997.