The men's and women's tennis teams had their seasons cut short in the MIAC playoffs.
The men's team blanked Hamline 9-0 in the first round Friday, May 6, at Gustavus. Sophomores Brendan O'Connell and Brian McCarthy, along with freshman Grant Bakke and senior Andy Michels, led the way for the Tommies, all getting wins in singles and doubles.
The men's team lost a frustrating match against Carleton 6-1 Saturday, May 7, to end its season. St. Thomas led in three doubles matches at one point but could not hold the lead.
The women's team lost its opening match against St. Ben's 7-2 Friday, May 6, at Gustavus. The Tommies picked up wins from senior Madeline Gail and freshman Rachel Wright in doubles, and sophomore Lauren Shultz won in singles.
Men's team fights through early injuries
The men's team started the regular season without some key players yet was still in the hunt for the MIAC with a third-place regular-season finish.
"We beat everyone else," coach Terry Peck said. "We only lost to nationally-ranked teams in the regular season: Carleton, Gustavus and DePauw."
Senior captain Matt Bergstrom said expectations were set high at the beginning of the season.
"We knew coming into the season we had some good recruits," Bergstrom said. "We had a lot of success last year so we expected a lot again this year, and we accomplished those goals by being in the running for the conference."
Although some seniors are graduating, junior Peter Wright said the team will have the same expectations next year.
"We have a lot of potential," Wright said. "We want to win bad. We have some big competitors. We really want to beat Carleton next year."
Women's team: Young players step up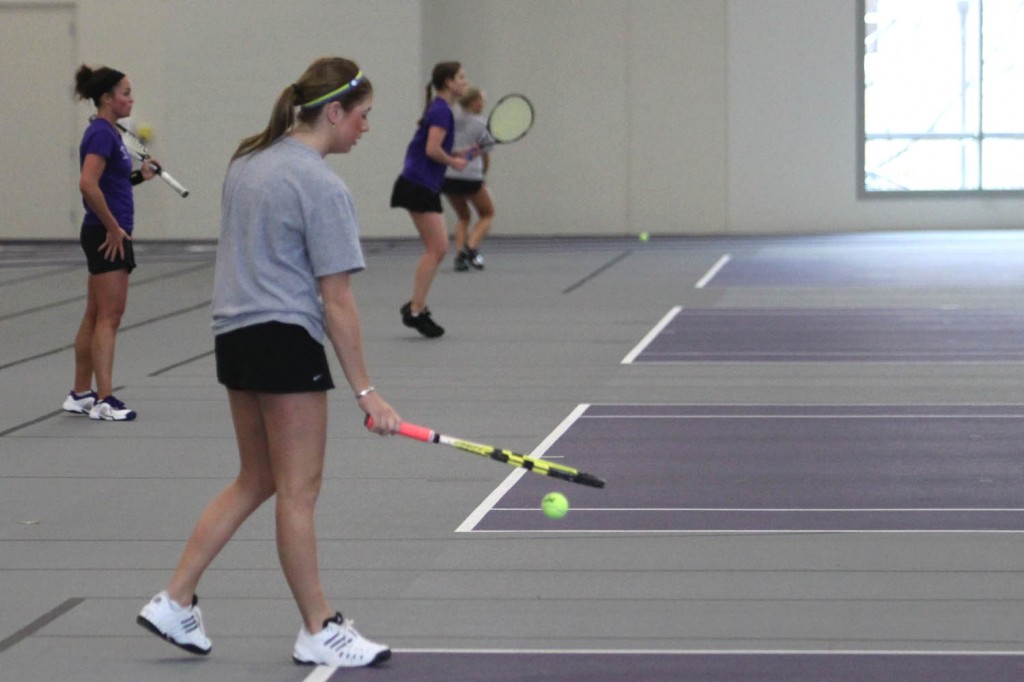 Senior captain Madeline Gail said making the young players feel comfortable was crucial at the start of the season as the team came in with three seniors and no juniors.
"We wanted it to be like a family, so we welcomed everyone right away," Gail said. "We did a lot of team building and made sure everyone was having fun."
Peck said he was happy with the young players' development.
"Everybody played hard and competed hard," Peck said. "The young players learned a lot, and we just came up short in the playoffs."
Next year's team will have no seniors, but sophomore Mary Allen said that gives the team time to grow.
"We have the next two years to build," Allen said. "Hopefully we can take down Carleton and Gustavus next year. Or at least revenge our loss against St. Ben's."
Brian Woitte can be reached at bmwoitte@stthomas.edu.