Senior linebacker Tommy Becker's road to the NFL took its latest turn Tuesday when Becker participated in St. Paul's pro day with other Division III football players at Concordia University.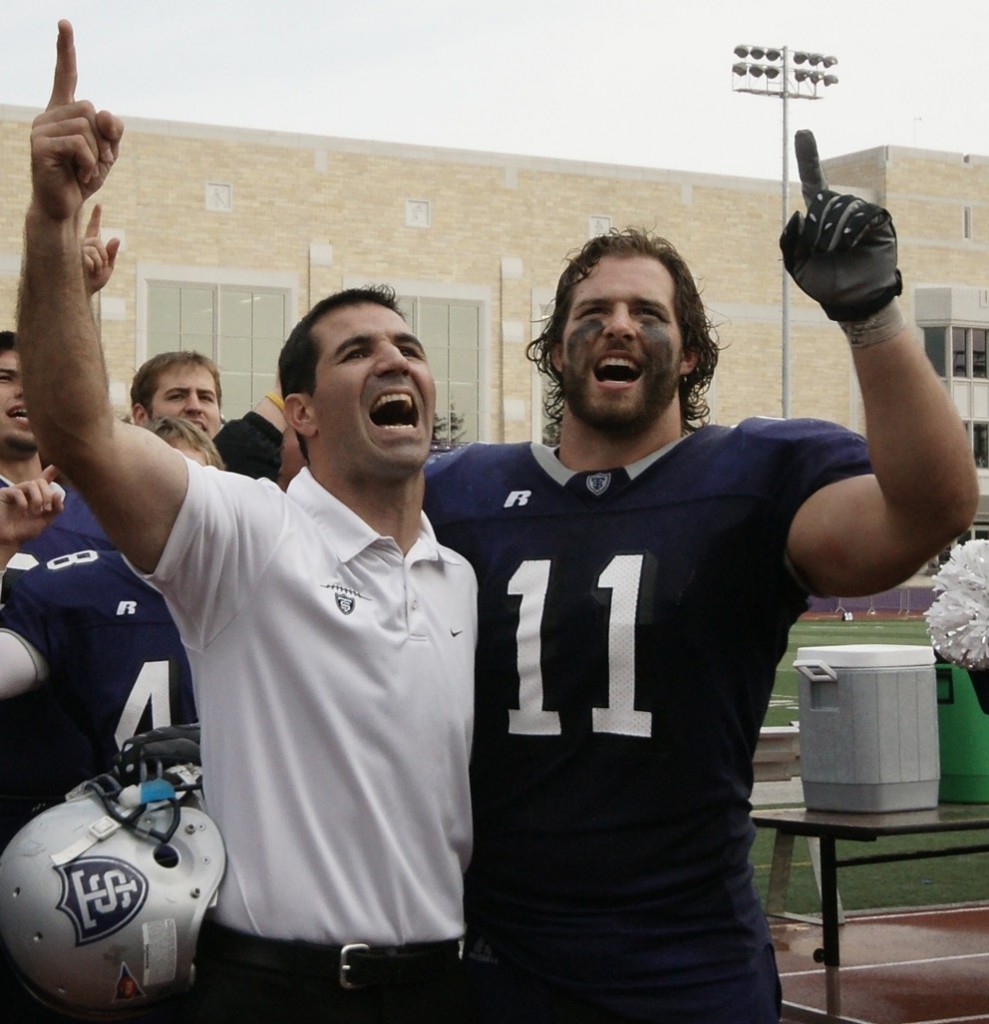 Becker was the only Tommie to participate, but many players from across the state showed up with high hopes.
"It was a very polluted kind of deal," Becker said. "Guys could come and pay, and basically all they did was weigh us and have us run 40 [yard dashes]. There were like 30 guys [who] did that, and they only decided to keep like six guys. I made that cut, and after that, I just rolled."
After months of preparation at Englebert Training Systems Gym in Woodbury, Minn., Becker showed up to the pro day confident in his abilities.
"I actually slept probably the greatest I felt like I've ever slept the night before," Becker said. "I was really nervous a couple of days before. I was psyching myself up, and I kind of stopped myself, and I go, 'Hey, you can't change who you are. It's just another workout.'"
Competing in the 40-yard dash, broad jump, vertical leap, bench press and pro agility, Becker posted some personal bests as well as some numbers he thought could be improved.
"I probably underperformed in the two agility drills," Becker said. "You only have one shot at those, and those are hard warming up and what not. I felt like I could have gotten better times, but the unofficial times they posted I was happy with. My best was probably my jumps."
Becker said his 9.9 foot broad jump and his 36-inch vertical were both personal records.
Becker also ran a 4.72 in the 40, benched 225 pounds 24 times and weighed in at 248. Though Becker's 40-yard dash time and bench press were not his personal bests, he was satisfied with the results overall and credited ETS for "taking him to the next level."
"My body's changed a lot ever since working out at ETS," Becker said. "I just feel more confident. My trainer tells me that [if] I would have stayed at Minnesota, and I posted those times today, maybe I would [be drafted] in the first three rounds or something."
For now, all Becker can do is wait.
"It's really out of my hands now," Becker said. "I had the runway show, and the guys liked what they saw. Now it's just getting back to training and waiting for draft day. Maybe I get picked up on that second day or sign as a free agent. Who knows what's going to happen. I'll let the process run its course."
If Becker is not drafted in late April, he said he is confident an NFL team will give him a chance to prove he belongs.
"I know I'll get into a camp and after that, it's all a mental game," Becker said. "I can play football. I just need an opportunity to show I can do that."
If that opportunity does not come in the NFL, Becker has several other options that include the Canadian Football League, United Football League and Arena Football League.
"I already have a tryout in June for the Omaha Nighthawks of the UFL," Becker said. "I'll be playing football next year. I will be."
Ryan Shaver can be reached at Shav7005@stthomas.edu.