Many colleges and universities would be happy to have one or two standout sports teams with high win totals. But at St. Thomas this past year, six teams achieved that level of success.
St. Thomas and the University of Texas were the only two schools of nearly 1,000 Division I, II and III schools to reach these victory totals: 10 or more in football, 25 or more in volleyball, 20 or more in men's basketball, 20 or more in women's basketball, 35 or more in women's softball, and 35 or more in baseball.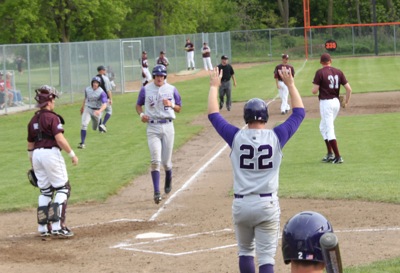 Many of the St. Thomas athletes who helped add to these win totals said the numbers reinforce what they already knew: St. Thomas has strong sports teams. Senior baseball player Kris Edwards thought the across-the-board success of St. Thomas athletics was even more noteworthy given the lack of athletic facilities on campus this year.
"I think the dedication and adaptability by all the players and coaches helped with all the success this year," Edwards said. "We didn't have many facilities for the teams to use but still found ways to get all of our work done."
Senior Rachel Booth, who plays for the women's basketball team, said these numbers will help attract more athletes from DI and DII schools.
"Students realize St. Thomas is a great place that will help open doors for them in the future while still allowing them to play the sports they love at a high level," Booth said. "Success has become a tradition at St. Thomas. Every other school wants to beat us and there is a reason behind that. They know we are good and we work hard."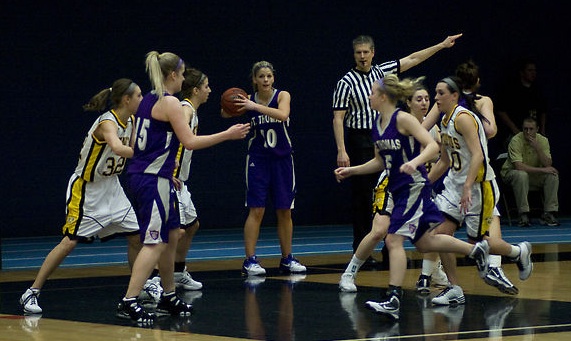 Recent graduate Alison Wright, who played for the softball team this past year, said she isn't surprised by the win totals.
"This accomplishment shows the university is doing something right," Wright said. "I have no doubt St. Thomas will continue to meet and exceed these numbers for years to come."
St. Thomas is the first MIAC school to reach those totals in the same school year. Although sports information director Gene McGivern said the win total statistic isn't an officially recognized statistic, it emphasizes the consistency that is a trademark of St. Thomas sports.
"It shows we're competitive in a lot of different sports," McGivern said. "It speaks to the positive things going on in St. Thomas athletics."
St. Thomas looks good being mentioned along with the University of Texas, known nationwide for its athletics, McGivern added.
McGivern said he chose to focus on the winning records of these six sports because some sports, like ice hockey, aren't easy to compare nationwide. He said the fun part of his job is looking through the numbers and finding statistics that highlight St. Thomas' successes.
"There are different ways of measuring success, such as national or conference championships," McGivern said. "But with a little digging, you find these nuggets. Good stats help tell a story."
He said statistics such as this help scouts decide about athletes, keep fans in the know, attract media attention and back up athletes' biographies.
"It's kind of a fun story that helps tell people why we had such a successful year," McGivern said. "It doesn't mean we will turn around and do it again next year, but it could happen."
Katie Broadwell can be reached at klbroadwell@stthomas.edu.