[slidepress gallery =120301_lr_swimm]
Men's and women's swimming and diving coach Tom Hodgson, freshman Emily Punyko and junior Sam Rauchwarter join chief photo editor Rita Kovtun in The Locker Room to talk about the conference swim meet and the NCAA finals.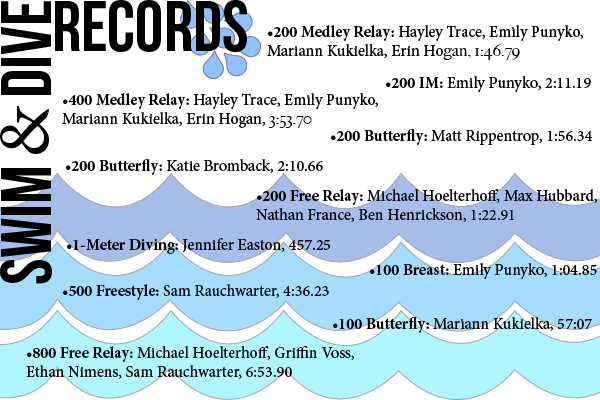 St. Thomas set numerous swim and dive records this season, including these 11 at the MIAC conference championships. Coach Tom Hodgson counted 87 new entries on the team's all-time top 15 lists so far, with the NCAA meet to come.
Graphic created by Maggie Clemensen.