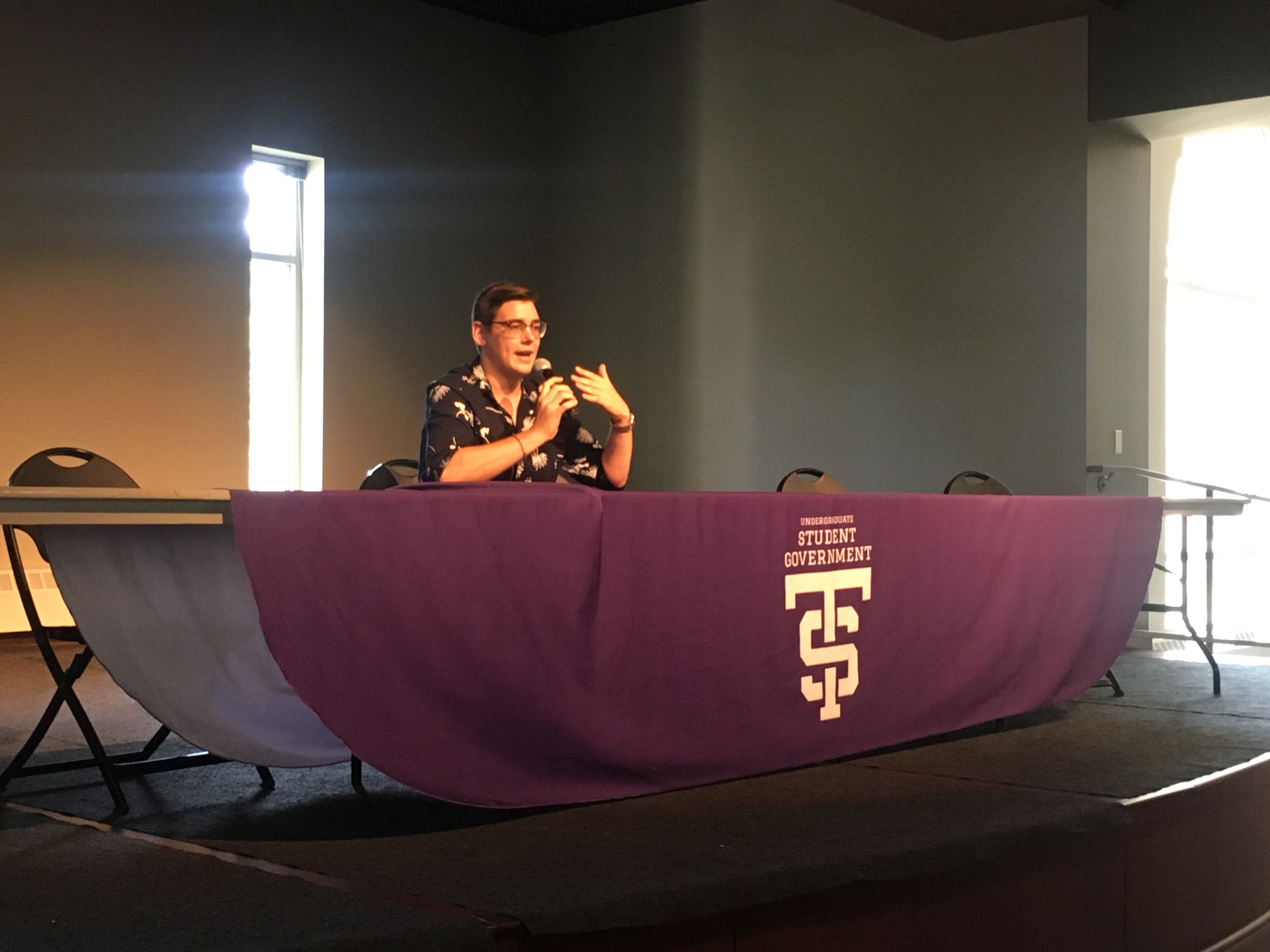 The Undergraduate Student Government held an open forum Tuesday afternoon in Scooters to give executive vice presidential candidates the opportunity to express their qualifications and interest in the position, as well as allow students to ask questions.
The previously elected executive vice president, Sarah Schuler, resigned for personal reasons. The two candidates for this year are Anthony Preston and Nick Hable.
Anthony Preston is a junior majoring in social work with a minor in Catholic Studies.
Preston told the audience that what makes him the best candidate for executive vice president is his care for St.Thomas and the outside community.
"I pride myself in the way I care for other people. I want to help people," Preston said.
Preston said his goal is to unify St. Thomas as one strong community.
"I want to be the voice for those who don't feel confident," he said. "I want to be the voice for those who think they cannot do it for themselves."
The other candidate, Nick Hable, is a senior who previously worked on the Student Senate and believes he can help make the senate more productive.
Hable is a biology major and psychology minor. He has worked at Children's Hospital, works off campus and is involved in multiple clubs.
"I have a unique perspective having experience in different areas," Hable said.
Voting opens Thursday at 8 a.m. via a link through email. Candidates will be notified of election results by 8 p.m. on Friday.
Justine Bowe can be reached at bowe6524@stthomas.edu.