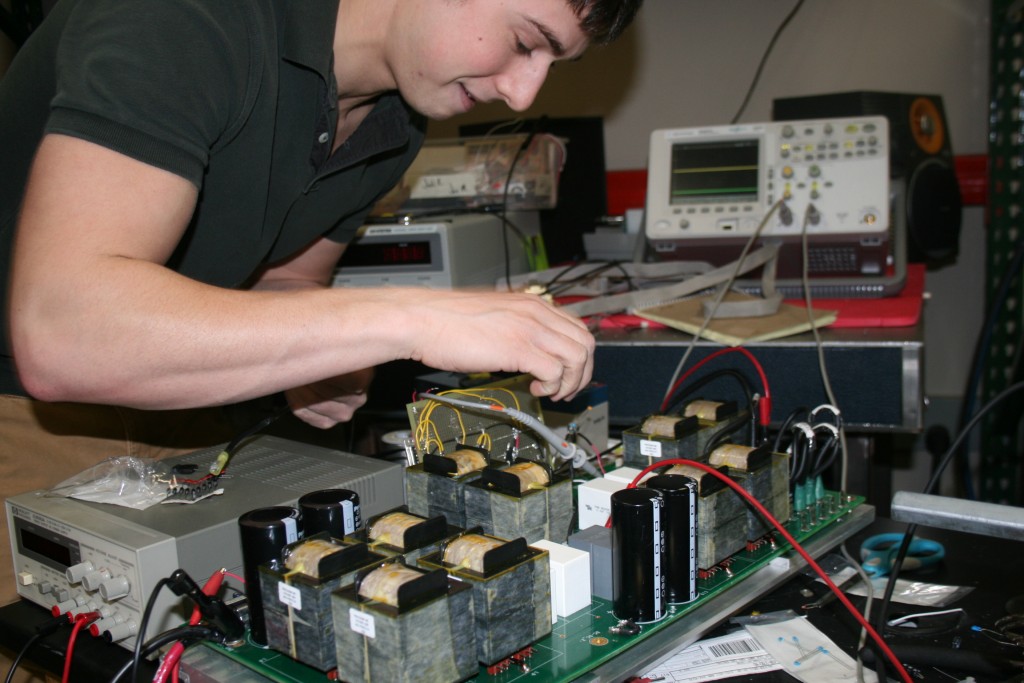 This is the first in a series of stories about ongoing projects in St. Thomas' science and engineering departments.
Senior electrical engineering majors Joe Maniaci, Jeff Buchholz and Kris Meyer have worked for the last year on a project called "The Wind Strip."
They created a hybrid power system using a vertical-axis wind turbine and a solar photovoltaic array.
"The application for this would be a cell phone tower or for the telecommunication system, and it would be able to take both wind and solar and have it be a stand-alone system for the tower to power the antennas," Maniaci said. "That would be the goal: to run the tower without any wires to it, and it would be off-grid, completely stand-alone."
The team has designed all the electronics, and some students from the mechanical engineering department will design the mount for the turbine and solar components.
"We started working on this project back in September when the fall semester started. It's a whole-year project," Maniaci said. "Our goal is to complete it by May and have it up and running for a design show May 6."
The team members said they have learned a lot while working with the electronics.
"Specifically we've found that certain things weren't designed quite as well as we need them to be, so we've been modifying them and changing them," Maniaci said.
Maggie Clemensen can be reached at clem0427@stthomas.edu.