Curious about what St. Thomas students are doing this summer? Read on for a sampling of students' summer job plans.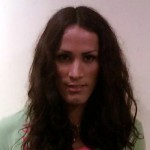 Name: Marchellie Sheldon
Year: Junior
Major: Neroscience
"I am keeping my options open, but I am currently doing volunteer work at a nursing home that focuses on patients with dementia and Alzheimer's, basically providing primary care to the residents. It will help me with my paperwork for medical school. With the economy how it is and the limited options for student work I'm pretty open to the idea of just getting a job and having something to do over the summer."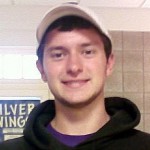 Name: John Olin
Year: Senior
Major: Business Finance
"I will be working weeknights and weekends as an official soccer referee. I started when I was 10 because it was a paying job and my sister did it so I thought I would kind of follow in her footsteps. I'm looking forward to being outside and talking to the people. It's an awesome job and it pays pretty well."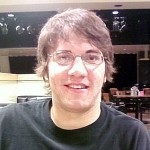 Name: Andrew Wolf
Year: Junior
Major: Philosophy/History
"This summer I will be working my third year at Metropolitan Mosquito Control, a government job based out of St. Paul. My brother used to work there and my dad's friend set me up with the job. We go around the seven-county metro area and treat wetlands and check for mosquitos.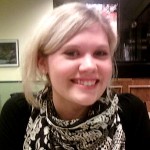 Name: Caitlin Rick
Year: Senior
Major: Communication and Journalism
"I will be working at Radio Disney. I saw it on the St. Thomas website my sophomore year and decided to apply. Part of what I'll do is take part in promotional events around the Twin Cities and put on dances for kids. We will also be marketing gear for Disney for the movie Toy Story 3. Since I worked on a street team for a radio station in my hometown, I'm looking forward to it."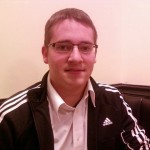 Name: Sam Jizba
Year: Junior
Major: Philosophy
"I'm going to be living and working at a Catholic parish in Omaha, Neb. I will mostly be doing maintainance work such as painting, fixing stuff and groundskeeping. I got the job through the Archdiocese of Omaha and I'm looking forward to just interacting with people of the parish and doing something for the community."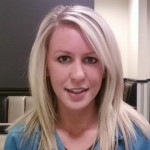 Name: Molly Browne
Year: Junior
Major: Legal studies/Business
"This summer I'm going to be working for a company called Gutter Helmet of Minnesota – Basement Technologies. I am going to be a sales representative assistant and will basically be assisting the manager of the company with everything he needs, scheduling the salespeople around the Minnesota-Twin Cities area, doing a lot of office work and marketing stuff. I am really looking forward to having my own office and I will actually be doing things instead of just answering the telephone."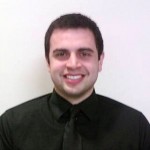 Name: Will Montes
Year: Senior
Major: Biology
"I just got a job…at a bike shop on Selby. When I was in high school I worked at a bike shop for four years. I will be a bike mechanic and salesman. I chose it because I have four years experience selling bikes and part-time managing. I like it. It is a skill you can do with your hands and not a lot of people have it. It has a really laid back atmosphere."
Ashley Stewart can be reached at stew1177@stthomas.edu.