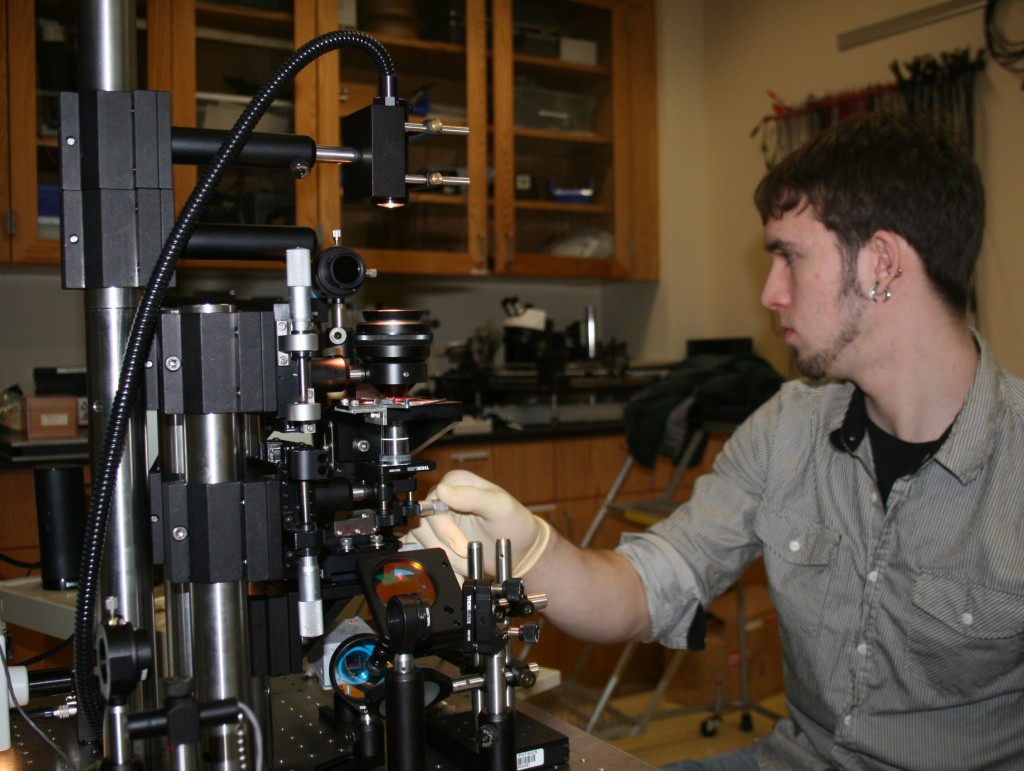 This is the third in a series of stories about ongoing projects in St. Thomas' science and engineering departments.
For the past year and a half, senior Eric Brost has worked on a physics project that uses lasers to move particles.
The experiment, which is called "Optical Tweezers," could possibly be used in cell surgery, but for now, Brost said he is trying to improve the experiment.
"It was incorporated into this class that all physics majors have to take, as an open research project," Brost said. "I asked the professor one day if I could work on it full time and see where I could take the experiment."
At first, Brost said his goal was to create a more research-quality setup for the experiment. Now he is comparing it to other research papers to see if "it is on par."
"It might not be me, but maybe a student in a couple years could write a research paper using this experiment," he said.
Brost said he hopes to collaborate with the biology department on a project sometime soon as well.
"Through this project, it's given me a lot of confidence to do sort of academic things on my own and learn on my own, and be more motivated to be a better learner and teacher at the same time," he said.
Brost works on the project every week, sometimes for a total of 20 hours, and he said he hopes another student will take over once he graduates.
Maggie Clemensen can be reached at clem0427@stthomas.edu.