I often wonder, "If someone made a movie about my life, what would the soundtrack be?"
Last week, I shared five of 10 musical snapshots from the last four years at St. Thomas. Today I present the end of that list. All 10 songs will likely serve as reminders of college and capture the fullness of time spent inside and out of the classroom. They'd also make for a killer movie score.
6. Lil' Wayne "A Millie"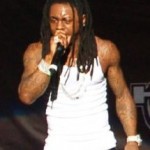 Maybe its because there are so many artists doing so many things now; few performers do much that is instantly recognizable as a big deal. But when Lil' Wayne began his explosion and pop-culture takeover, I think a lot of people could tell something exciting was happening.
Since stealing the scene on Fat Joe's "Make It Rain," Weezy F. Baby has released hit song after hit song, and "A Millie" tops them all. Lil' Wayne is the boy band of the 00's, and thankfully, he does things with a bit more substance and style. After seeing him in concert twice, I assure the attention is deserved.
7. Third Eye Blind (every song)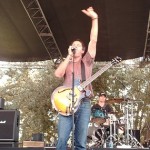 During the summer time when you're outside grilling with your friends and tossing around a football, what band is playing? I'm sure every group of friends has a go-to-band for situations like that, and for my friends and me, Third Eye Blind is that band.
Third Eye Blind, which made a valiant return to the music scene with 2009's "Ursa Major," will forever be tied to the good and not-so-good times from college. I wonder if Stephen Jenkins would still be shouting "Can I graduate?" if he was a student in my shoes.
8. Kings of Leon "Sex on Fire"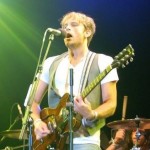 During my J-Term abroad in London, my classmates and I heard one song every day – "Sex on Fire." Kings of Leon hadn't really sparked yet in the States ("Use Somebody" came later), but this song was beyond popular in Britain. It became the anthem of our trip, making for group singalongs and an a capella rendition or two while walking down the sidewalk.
Studying abroad is one of the greatest opportunities St. Thomas offers, and I could not have been happier about taking advantage of it. Having such an awesome theme song for the trip helped, too.
9. T.I. featuring Eminem "Touchdown"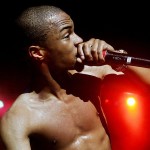 What did your intramural football team do after its victories? Probably nothing because it was too busy losing to ours. For three years straight, Young Money Entertainment dominated on Palmer Field under the stadium lights.
Well, not quite dominated, but we got close to the championship each season. And without fail, my teammates and I would blast "Touchdown" by T.I and Eminem after each win. It never seemed to bother us that the song had nothing to do with football, which makes sense. We didn't really pay attention to details like song lyrics … or passing routes.
10. Nas "Black President"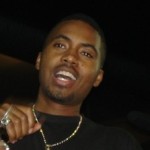 On November 4, 2008, I played Nas' "Black President" nonstop from my bedroom, partially to annoy my conservative friend and partially because it was election day. Probably more of the former, though.
Although I obviously can't know what President Barack Obama thought of the song himself, I thought it was an awesome use of Nas' fame and popularity. For once I really felt excited about an election and was proud to see so much activism on all sides of party lines, and thanks to Nas, I'll always have this song to play when my friend starts ranting.
Grant Goerke can be reached at gdgoerke@stthomas.edu.