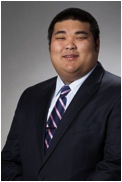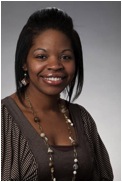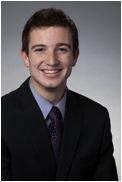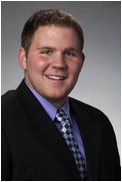 Seniors Greg Scharine, Matthew Sullivan, Jacob Wakem and Kiana Williams are the finalists for the 2012 Tommie Award. Students, faculty and staff voted for three finalists from 16 nominees last week, and a tie in the votes produced four finalists.
Director of Student Engagement Vern Klobassa said he wanted to congratulate all of the nominees.
"We had a great group of nominees this year who have made significant contributions to the university community," Klobassa said. "I wish to congratulate each nominee and express gratitude for the outstanding contributions each has made."
Wakem said he has experienced a mix of feelings since the news of being a finalist.
"It is very surreal and shocking, yet absolutely exciting," Wakem said. "It has been difficult to take time and realize what is happening and be in the present due to the immense pressure that is 'the year after senior year of college.' I am applying to grad schools, which has consumed a majority of my time and placed me in a future mindset, so the news brought me back to the present and really made me appreciate my year, positions and people in my life."
Sullivan said being selected as a finalist has been simultaneously "very exciting" and "very unexpected."
"Every step of this process has proven to be very rewarding and humbling at the same time. The nomination process and being voted as a finalist is almost too good to be true," Sullivan said. "I think the wait until February will actually be quite enjoyable and will give me a great opportunity to reflect upon all of my wonderful experiences at St. Thomas."
Williams said she is thankful to God for helping her come this far.
"I feel truly honored to be a finalist for the Tommie Award. Once I found out that I was a finalist, I was so thankful and speechless, words could not express my gratitude. In all that I do, I aim to do my best, and it's great to see that others have noticed as well," Williams said. "I cannot take any of the credit though."
Scharine said he feels "honored and humbled to be a finalist."
"There are so many deserving seniors this year. I am very excited to be associated with the caliber of Tommies' that were nominated this year," Scharine said. "It is reassuring that all the hard work I have put in these past four years has positively affected others on campus."
The Tommie Award, formerly known as the "Mr. Tommy Award," started 80 years ago in 1931. The honor recognizes seniors who are nominated by the St. Thomas community for showing leadership, service and scholarship at the university.
The final vote will take place in mid-February, and the winner will be announced Feb. 20, 2012.
Cynthia Johnson can be reached at john3175@stthomas.edu.