[slidepress gallery='101009_footballvideo']

THE GAME IN PHOTOS:
As St. Thomas ran the ball over and over to run out the clock in Saturday's win over Augsburg, it was making a total mess of things.
Sure, the Tommies were having all kinds of success pounding away at the Augsburg defensive line and stretching an already large lead, but weren't they realizing how many yards they were gaining on the ground? By the end of the game St. Thomas had ran the ball for 330 yards, while throwing it for only 232. While the Tommies cruised to a 55-17 win, they inadvertently threw off a remarkably balanced sheet of running and passing.
Entering the game, St. Thomas had rushed for 985 yards and threw for 993. Teams strive for an even split in play calls, but for it to come out so closely in yardage for the Tommies is extremely impressive.
"A lot of times with the play calls if you're 50/50, the yardage will be skewed to where you have more yards passing because of the nature of the pass game," coach Glenn Caruso said. "We have the athletes that allow us to run the ball."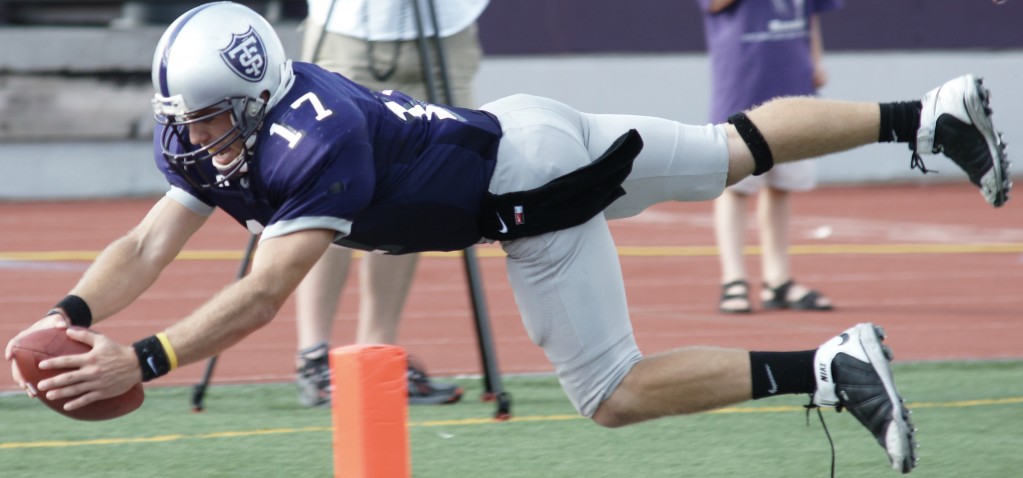 St. Thomas certainly has no problem moving the ball on the ground, and that was never more clear than on Saturday. Facing off against Augsburg, one of the MIAC's most prolific offenses, the Tommies made it look easy moving the ball through the air or on the ground. Augsburg came into the game with 1,718 passing yards and only 513 rushing yards, tipping off the St. Thomas defense on its need to shut down the passing game. They were able to, and Augsburg floundered.
Opposing defenses don't have that luxury against St. Thomas, and part of it is the dynamic combination of senior Ben Wartman and junior Colin Tobin in the backfield. Wartman missed two games due to a back injury, but when both are healthy and ready to go the St. Thomas backfield is deadly.
"To have a guy like Tobin go in and have no drop off … when you can put a guy like that in you got to feel pretty comfortable," Caruso said. Saturday showed off what both running backs bring to the offense as Wartman finished with 118 yards and one touchdown, while Tobin ended the game with 114 yards and two scores.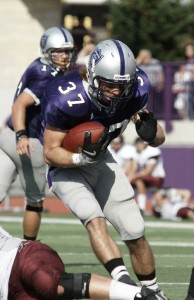 The receivers have also emerged this season as a far more balanced unit. While junior Fritz Waldvogel remains the go-to man, receivers like junior Ricky Margarit have stepped forward as serious offensive weapons.
"This year we have been more balanced in the pass game than ever," Caruso said. "We have touchdown catches by eight or nine different guys."
So many players have been able to haul in touchdown grabs because of how dynamic the run and pass balance makes the St. Thomas offense. Defenses trying to stop the Tommies in the red zone have no advantage leaning to cover one aspect over the other because both are so capable. They're just as likely to see Wartman or Tobin crashing toward them on an off-tackle run as they are to see a play-action pass from junior quarterback Dakota Tracy to any number of receivers.
As St. Thomas continues to move through its MIAC schedule and make a push for the playoffs, it will be balance that separates its offense from other teams. Defensive coordinators can come up with schemes to slow down a star quarterback or running back, but a balanced attack like the Tommies' is the stuff of nightmares for opposing coaches.
Jordan Osterman can be reached at jrosterman@stthomas.edu.