Katie Anderson, elementary education and community health education double major, 3.90 GPA
Anderson is from Wadena, Minn. She has been a student leader and bible study leader for CRU and worked at the Ireland Memorial Library circulation desk. Anderson has also been involved in the Handbell Choir, Women's Choir, the Tutor-Mentor program, English Language club, Pep Band, English Language Program, and two theater productions with St. Catherine University.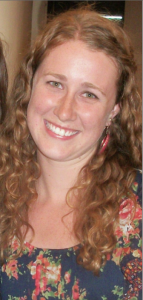 Anderson said enjoying the university's campus has been one of the best parts of her time as a Tommie. Anderson said the university is "beautiful, rich in history and full of school pride, and our location in St. Paul, near downtown Minneapolis and by the Mississippi River, adds to the fun environment."
Thrifting and bargain hunting are hobbies that Anderson said make her unique.
"I love to buy things at thrift stores and secondhand shops. It's always a fun adventure finding some classy and crazy things for really cheap prices," Anderson said.
After graduation, Anderson said she wants to work with young students either teaching in a classroom or in an after-school program or health organization. Anderson said her dream job would involve young students in theater, music and the arts. She said she wants to live her life "in a way that glorifies God, proclaims the Gospel and shares the joy of Christ with others."
Editor's note: TommieMedia columnist Geena Maharaj and creative designer Jessica Root were not involved in writing or editing this report.