Michael Mortenson, actuarial science major, business administration and mathematics double minor, 3.94 GPA
Mortenson is from Iola, Wis. He is a member of the Undergraduate Student Government and captain of the men's golf team. Mortenson is also involved in Student Athletic Advisory Committee, fellowship of Christian athletes and Math and Actuarial Science club.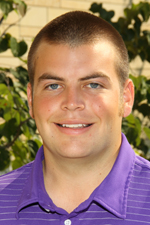 Mortenson has achieved dean's list honors every semester. He was also an Elite 89 award winner for Division III men's golf.
The best part of Mortenson's time at St. Thomas has been developing relationships with everyone who he has interacted with in athletics, clubs and organizations.
"This university has been a perfect place for me to step outside my comfort zone and challenge myself," Mortenson said.
After graduation, Mortenson said he wants to work in actuarial sciences in the Twin Cities.
Editor's note: TommieMedia columnist Geena Maharaj and creative designer Jessica Root were not involved in writing or editing this report.