Rae Horton, sociology major, theology and Spanish double minor
Horton is from Hopkins, Minn. She is involved in PULSE, Gender Matters and Residence Life.
Being asked to be on a discussion panel to talk about the importance of gender and presenting research at the American Sociological Association conference are some of what Horton considers her greatest accomplishments at St. Thomas.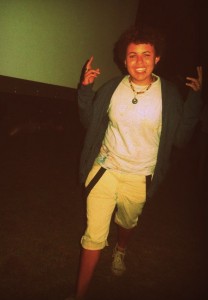 Horton said her experiences as a resident adviser in Dowling Hall are the best she has had.
"The staff was amazing, and I made relationships that I hope to never lose," Horton said. She also said being a resident adviser helped her decide to pursue working in student affairs, and said she aspires to "be as cool" as her boss is.
Horton said one unique quality she has is her ability to speak in many different accents. She said sometimes when she talks in accents "a whole new person is created."
After graduation, Horton plans to find a job related to student affairs in Colorado or attend graduate school somewhere in the Midwest.
Editor's note: TommieMedia columnist Geena Maharaj and creative designer Jessica Root were not involved in writing or editing this report.