Shalaw Mohammed, electrical engineering major, physics minor, 3.17 GPA
Mohammed is from Sulaymaniyah, Iraq. He is a resident adviser, social activities chair of the Muslim Student Association, and serves as VISION leader. Mohammed has been an International Ambassador at St. Thomas, president of Muslim Student Association and a member of Saudi club and the Globally Minded Student Association.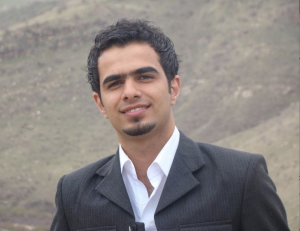 Mohammed has earned dean's list honors twice.
Getting to know other international students has been the best part of Mohammed's time at St. Thomas. As an international mentor, he said he saw how the different cultures and backgrounds "mesh into St. Thomas' community while each of them enriched St. Thomas with their own culture and experience."
One interesting fact that Mohammed noted about himself is his language skills. He can fluently speak Kurdish, Turkish and English and can read and write in Arabic.
Mohammed said he wants to get a job in the U.S. after graduation, but he eventually wants to go back to Iraq.
Editor's note: TommieMedia columnist Geena Maharaj and creative designer Jessica Root were not involved in writing or editing this report.