O'Shaughnessy Hall will be demolished March 2010 – two months earlier than originally planned – and that's making the hall's occupants scramble to create new move-out plans.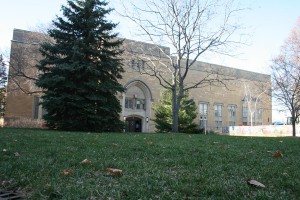 The earlier date allows the Anderson Athletic and Recreation Complex to open in August, rather than October of next year.
Under the previous plan, O'Shaughnessy Hall was to be cleared out by the middle of spring semester with demolition after commencement, said Mark Vangsgard, vice president for business affairs and chief financial officer. Vangsgard also oversees construction of the new athletic center.
So now the building's occupants have to prepare to move out during January Term.
That will make things interesting this spring for health and physical fitness majors as 18 of 20 classes in this department are held in O'Shaughnessy. Spring semester's classes will be relocated to the other north campus buildings.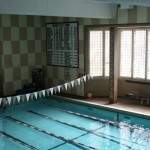 Swim team moves to South Campus
One team affected by the move is the St. Thomas swimming and diving team, as the team had a home meet scheduled for Jan. 29. Freshman swimmer Andy Akason said the team will practice in the McCarthy pool instead.
"I was surprised to hear that we would not swim in the pool the whole year, but it's not a bad thing I guess," Akason said.
Weight room gets displaced
The weight room is also feeling the pinch of the early move out date. The tentative plan is to store the equipment underneath the O'Shaughnessy Stadium bleachers. There's a possibility of allowing athletes to use the facilities depending on the conditions under the bleachers during Minnesota's cold winter, strength coach Tyrone Stenzel said.
"In the end it's probably better to be moving out early so that only one year is affected, rather than two," Stenzel said.
Cole Trace can be reached at cttrace@stthomas.edu