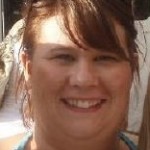 A University of St. Thomas graduate student who had been hospitalized for more than a week with pneumonia and a H1N1 infection died Friday morning.
Jill Belde, a student in the St. Thomas and St. Catherine University Master of Social Work program, was admitted to United Hospital in St. Paul on Nov. 3, according to her Caring Bridge Web site. She received an undergraduate degree from St. Kate's in 2005, according to her Facebook site.
Belde's friend Colleen Stephens, who works in the box office, remembers her as a fun-loving person.
"She's a really vibrant, dynamic, great personality," Stephens said.
Belde graduated from South St. Paul High School in 1998.
The Minnesota Department of Health reported 21 H1N1-associated deaths in the state as of Nov. 7.
"I just cannot even comprehend the sense of loss that they are feeling," said Stephens of Belde's family. "I think we all think we're vulnerable to the flu and all that's going on and to actually know someone who had such a vibrant life and to have that cut short. It still doesn't even seem real that they will have to be going through such a loss."
Arrangements have been set for Nov. 17 at St. Patrick's Church in Inver Grove Heights, Minn. Visitation will take place from 9 a.m. – noon and a Catholic Mass will follow.
Pauleen Le can be reached at ptle@stthomas.edu