One St. Thomas law professor hopes to secure her spot as Republican candidate for the 4th Congressional District in Tuesday's primary election.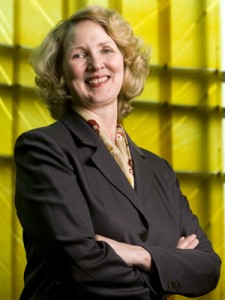 Professor Teresa Collett is the Republican Party's endorsed candidate for the district and is running against Jack Shepard.
Collett said she's optimistic about her chances in what she called a "unique race," and has been working hard to spread the word about Tuesday's primary.
"It is not unusual for there to be a low turnout, especially in a midterm primary, so we're not sure what we're going to see tomorrow," Collett said. "We're hoping that the sort of energy that we've seen with people coming out for rallies regarding the health care bill, with people's concern over the bailouts, with their concern over the national debt, that that will motivate them to get out and vote. But we'll wait and see."
Shepard, a former Minneapolis dentist who is still wanted on a 1982 arson charge, has been seeking public office since 2002 and got 36 percent of the vote in the 4th District party primary in 2006. He is currently living in Italy.
Collett, in addition to teaching at St. Thomas, is a wife, mother of three and an author who describes herself as a fiscal and social conservative. She said her background as an attorney and St. Thomas law professor would serve her well if she were to represent the 4th district in Congress.
"I'm used to reading law and understanding what it says and what it impacts," Collett said. "I also have assisted both in the drafting of laws that have been presented to Congress, as well as the drafting of laws that have been presented to the state legislature. That sort of practical experience means that I'll start with an advantage that a lot of freshman congress people don't start with."
All polling places in Ramsey County will be open from 7 a.m. to 8 p.m. Voting for Ward 4, Precinct 6 will take place at McNeely Hall.
You can locate your polling place at http://www.co.ramsey.mn.us/elections/precinctfinder/index.asp
Brent Fischer can be reached at bafischer@stthomas.edu.