The O'Shaughnessy-Frey Library was evacuated around 2:30 p.m. Monday after a microwave caught fire in the TommieMedia newsroom.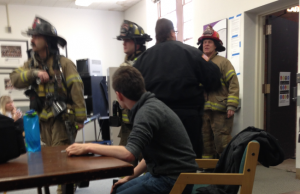 Both the St. Paul Fire Department and Public Safety responded to the scene in the basement of the library after fire alarms alerted them of the incident.
About six TommieMedia staff members were in the room when a food item that was being microwaved started the fire. They unplugged the microwave and the flames went out. No one was injured.
Briggs LeSavage can be reached at lesa4364@stthomas.edu.