St. Thomas' new Sports Business Club is growing and beginning to attract attention from some big names in the sports world.
Senior and club president Kevin Potas said he hopes his club can get St. Thomas students' feet in the door of major sports markets.
"When I first came up with the impulse idea, I almost felt obligated to create it," Potas said, "to bring the opportunity here and show that people want to learn and are looking for this and don't have any options."
The club will have speakers from local professional sports teams including St. Thomas alumnus Bryan Bellows, senior account executive for the Minnesota Wild. The club is in the process of setting up speakers from the Minnesota Vikings and other sports agents working in Minnesota.
One event the club has secured already is tied with the Minnesota Timberwolves. David Kahn president of basketball operations for the Timberwolves, will sit down with club members in March to talk and answer questions before they attend the game later that evening.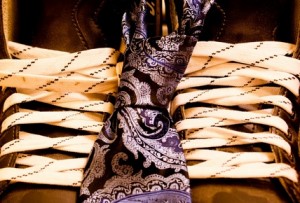 Potas said many professional sports teams in the Twin Cities give internships and learning experiences to students from other schools such as the University of Minnesota and Mankato State University because of the schools' successful sports business organizations.
Since its creation Nov. 1, the club has since grown to more than 30 members. Junior club webmaster and marketing specialist Mark Gums said he attributes the growth to the club's use of social media and word of mouth.
"We just keep adding, adding and adding," Gums said. "Word of mouth really helps us as well as viral marketing."
Gums attributes much of the club's success to a strong showing of female students. Junior club secretary Annette Wangongu said the club provides a strong community for young women working to make it big in a field traditionally dominated by men.
"It gives you amazing opportunities. You don't have to go out there by yourself and deal with the some of the harsh things women have to deal with," Wangongu said. "Here you are with friends, students like you, and you have people coming in knowing you're a student at the university, so they are more open to you."
Potas said he's had trouble letting the Timberwolves know how many tickets the club needs, because of its skyrocketing numbers.
However, Gums said he and the executive board think the club's growth is exactly what they need to accomplish their mission.
"We're not know as a 'go to' school for going into sports yet, but this is where it all starts, and this is what we are really working toward. And that is the big picture," Gums said. "This thing is supposed to be big. This is supposed to be a club that makes movements toward progress."
Alex Goering can be reached at goer8777@stthomas.edu.