St. Thomas may have a 40-square-meter garden on campus this spring that will provide wholesome outdoor activity and fresh produce to St. Thomas community members.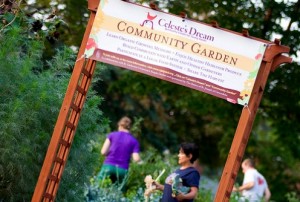 A subcommittee composed of faculty, employees and students from the biology, environmental studies, and justice and peace studies programs, in addition to the physical plant, is proposing what would be the largest increase in on-campus agriculture since Common Ground's community garden.
"I think this will be really good for keeping us on the sustainable path," said Green Team member Amy Schmelling, a junior. "Students should care about where their food comes from and we want to give them a local option so they don't have to travel off campus to farmers' markets."
The garden likely would be placed in the grassy gap between McNeely Hall and Summit Classroom Building. Garden activities would be open to the St. Thomas community, including student groups doing service projects, summer Child Development Center guests and neighborhood residents.
Although they had hoped to break ground this fall, committee members are optimistic the garden will be approved in time for the spring planting season. The harvested produce distribution plan is not final, but unclaimed fruits or vegetables likely would be donated to local food shelves.
"They already have clientele, so we wouldn't need to go seek them out," said biology lab coordinator Chester Wilson.
Megan Sheridan, senior coordinator for the Green Team, said the three main goals of the garden are service opportunities, education and community engagement. Sheridan said relations between members of the St. Thomas community are sometimes strained because of construction or students' use of alcohol, but that local neighborhood boards had expressed approval thus far. Macalester-Groveland's community council even offered to write a letter of support.
"We wanted to see how we could build a way for students, community members and faculty to all interact on a positive scale doing positive things," Sheridan said.
The venture proposal was drafted by the Sustainability Committee's food garden subcommittee, and the biology department will anchor much of the garden's educational activity.
The biology department already collects discarded coffee grounds from different places on campus and uses worms to process the waste into rich fertilizer, which could provide a nourishing soil for the garden's plants. Approximately three 20-gallon tubs of fertilizer have already been generated this school year and indoor composting can continue during winter months.
Students have requested money from St. Thomas' Beverage Committee Funds to offset start-up costs including gardening tools and raised plant beds.
Wilson, biology assistant professor Adam Kay and recycling coordinator Bob Douglas are among those coordinating this proposal, and students from several departments and clubs are also involved. According to the proposal, an environmental studies student worker would work during the school year, and two students would be hired to tend the garden during the summer. Greenhouse manager Steve Trost would likely handle seed selection and lead planting activities.
Zack Thielke can be reached at zsthielke@stthomas.edu