Television getting fuzzy reception? Internet running slower than dial-up? Students have been reporting problems with cable reception and Internet speed on campus.
"It's really annoying that you can't watch what you want," said Hannah Steward, a freshman in Dowling Hall. Steward said several channels appear fuzzy, while others, such as  MTV, aren't available at all. Students have also reported trouble with the connection dropping in and out.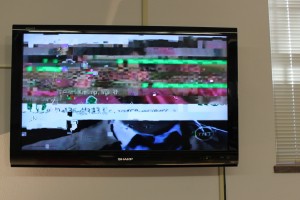 Vice President of IRT Sam Levy acknowledged the university has been experiencing problems with Comcast, the service provider on campus. The IRT alerts page on the St. Thomas website included a message about the cable problems, promising frequent updates about the issue.
Levy said the university will be meeting with Comcast soon to address the problem.
"A series of persistent problems with Comcast has sporadically taken place over the last couple of months … our meeting will aim to seek satisfaction," Levy said.
Internet issues
Students have also been experiencing difficulties accessing the Internet throughout campus. Most reports include the Internet connection cutting out and slow Internet speed.
Freshman Mary Rentz said she has noticed significantly slower connection speeds.
"It seems that busier times of the day are when it's the slowest," Rentz said. She also said some areas, including the library, are worse than others.
"I feel like it's the slowest when I really need to get things done," she said.
IRT has partnered with Residence Life to find a solution to the problem.
Some students' attempts to fix the problem are making it worse, said Chris McDaniel, IRT associate director of client services.
"We are finding a lot of interference with personally owned wireless access points," he said. "It's blocking or interfering directly with our wireless service."
IRT sent an e-mail to students with advice on how to increase the efficiency of the campus Internet connection.
Students will be able to pick up Ethernet cables at Tech Desk Too if problems continue.
Gina Dolski can be reached at grdolski@stthomas.edu.