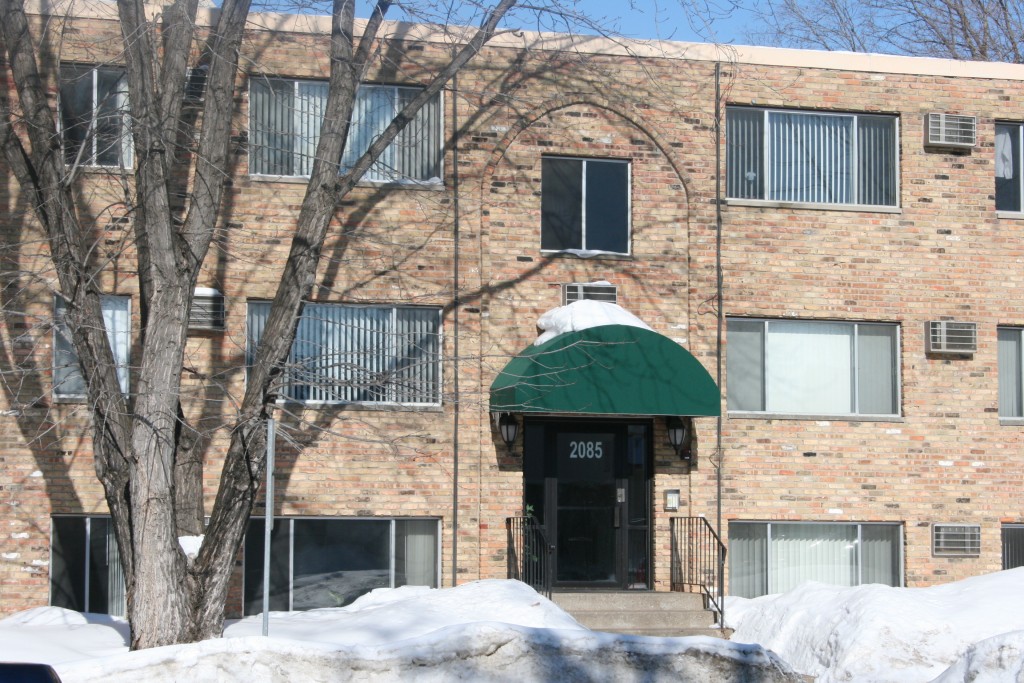 Residence Life will convert 2085 Grand Ave., which currently houses St. John Vianney Seminary students, into sophomore housing for next school year.
Adding another on-campus housing option for sophomores was a priority, said Bryan Helminiak, assistant director of Residence Life.
"We have sophomores that feel like they should be in apartments in their second year, but culturally that just is not how St. Thomas has been," Helminiak said. "Our sophomores have felt a pinch more than other class levels."
Residence Life is increasing the housing options for sophomores, Helminiak said.
SJV used the building for the past three years, but Residence Life is going to "take it back" for sophomore apartment-style rooms, Helminiak said.
SJV sophomores Andrew Riedl and Scott Valentyn currently live in the apartment building that will be converted.
"In the seminary, it is going to be very cramped next year, just trying to consolidate all the guys," Riedl said. "There is unused space in SJV, not much, but if we shift things around, it'll work."
Valentyn said living in an apartment makes students "feel more human, rather than a sardine. Next year it will be different when I'm in the dorms. I'll be wishing I was in the apartment."
Freshman Abby Baier said she likes the new housing option.
"I was planning on getting a house, but that kind of fell through, so I'm definitely looking into the apartments for next year," Baier said.
Freshman Erin Daugherty said she also likes the new housing option.
"I think it's a really good idea," Daugherty said. "I have a lot of friends that want to live on campus, and it's really hard to get into Flynn or Morrison."
The Rev. Paul Gitter, an SJV spiritual director, said it was not solely Residence Life's decision for the SJV students to vacate the building.
"It was our decision whether to either remain there one more year and try to see if we could make it work financially," Gitter said. "However, with our numbers we just couldn't justify maintaining a second building on campus."
The SJV apartment building houses 40 to 45 students. Gitter said SJV might convert computer labs in its building on North Campus into student rooms.
"We're finding every possible way to maximize the space in the building," he said.
Application process changes
Registration for on-campus housing begins Monday, Feb. 21, and students will see some changes.
Residence Life has added an online roommate preference feature to its website. Helminiak said students can look for apartments and submit posts asking for certain behavior preferences in potential roommates.
The selection order will also be based on credit.
Last year, housing was based on students' class rank, no matter the amount of credits. Each student would be categorized as a freshman, sophomore, junior or senior. Using a lottery, Residence Life assigned selection orders by class rank.
"If I was a freshman and I came in with enough credits, I could be considered sophomore level," Helminiak said.
Students with just enough credits to be considered sophomores would have the same chance of getting the number-one slot in the lottery as a sophomore almost in his or her junior year.
Helminiak said the change makes the process more fair for upperclassmen who have earned the most credits.
"So if you have 130 credits and you're going to be around another year as a super senior, and that's the highest number of credits on campus any student has earned, then you would have the No. 1 spot in the order to select a room," Helminiak said.
Hannah Anderson can be reached at ande5385@stthomas.edu.