Editor's Note: Throughout the week, TommieMedia will be addressing green issues on campus and giving insight into the question of "How sustainable is St. Thomas?" Make sure to check out the sustainability page for daily updates.
For the second year in a row, St. Thomas received an overall grade of 'C+' on the college sustainability report card. Meanwhile, the University of Minnesota, Carleton College and Macalester College each received an 'A-'.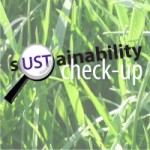 The grade is calculated through greenreportcard.org, an interactive Web site that provides in-depth sustainability profiles for colleges in all 50 states and Canada. Its goal is to identify colleges and universities that are leading examples, so they can provide information to help other schools initiate more effective sustainability policies.
The overall grade is based on a four point scale, which is calculated using the scores for nine subsections: administration, climate change and energy, food and recycling, green building, student involvement, transportation, endowment transparency, investment priorities and shareholder engagement. The data for this grade was gathered between June and August 2008.
In the summer of 2008, the Rev. Dennis Dease, university president, signed the Presidents' Climate Commitment, which initiated the development of a sustainability committee on campus.
Bob Douglas, chair of the sustainability committee and coordinator of recycling and central receiving, said the committee's main challenge is to create a Climate Action Plan (CAP) that will lay out a plan to help St. Thomas reach carbon or greenhouse gas neutrality within two years of signing the presidents' commitment.
'Change is difficult in institutions that have been operating for a long period of time'
"That's the big one because it will mean reallocation of the institutional funds, reprioritizing how we do business, how we build buildings, how we educate," Douglas said. "It's a big step and it's a difficult step. But change is always difficult in institutions that have been operating for a long period of time."
Information related to campus management is gathered first from public documentation including university Web sites, media coverage and data from the United States Environmental Protection Agency (EPA) in addition to the United States Green Building Council (USGBC). After the public data is gathered, the university's president is sent a survey to update, add to or correct the data that was gathered.
Dease and the St. Thomas administration received an 'A' grade in the administration category for having a formal sustainability policy and a strategic plan of action for dealing with key issues including reducing greenhouse gas emissions, increasing public transportation access and institutionalizing a car-share program.
HOURCAR possibility
Currently, the car-share program also known as the HOURCAR program is one of the top proposals the sustainability committee will present to the steering committee.
The HOURCAR program will have two vehicles on campus for students, staff and faculty use. Funding will be provided by a McKnight grant, a grant from the West Summit Neighborhood Advisory Committee and the additional $5,000 – $7,000 would come from St. Thomas.
St. Thomas received a 'B' in the food and recycling category. This grade was assigned because St. Thomas spends $900,000 annually on food that is grown or processed in a five-state area. Also, dining services diverted more than 290,000 pounds of food from landfills by sending pre- and post-consumer food scraps to area hog farms. This high grade could also be attributed to the success of last year's Recyclemania competition.
Campus buildings pull up the rear with a 'D'
On the low end, St. Thomas received a 'D' in the green building category. Although St. Thomas has an 80 percent diversion rate on construction projects, it has a 100 percent diversion rate of nonhazardous materials on the new Anderson Athletic Facility, which is a direct result of the fact that the facility will not be LEED certified. In fact, no buildings on the St. Thomas campus are LEED certified. According to USGBC.org, LEED certification means that a building project meets the highest green building and performance measures.
St. Thomas received a 'C' for student involvement. St. Thomas has five student environmental organizations and employs four paid internships for students to work on campus for sustainability initiatives.
Although the overall grade was low for St. Thomas, Bridget Kapler, chair of the USG sustainability committee, said the first and most important steps are taking place on campus.
Kapler said just starting the conversation is a good step
"I think that we are getting the conversation started," Kapler said. "I'm kind of a big go-getter and I was that way at the beginning, but I'm starting to realize that if we are having the conversation that's a step forward."
Kapler also said that St. Thomas is in a different position than Macalester, the University of Minnesota and Carleton when it comes to calculating the green report card.
"I think the tough part about the report card is that we are not Macalester and we are not the University of Minnesota," she said. "The questions were phrased to best portray what those schools are doing because that is sustainability in its truest fashion. We are working towards sustainability, but we are following in a Catholic intellectual tradition and are following in the fact that we want to get things done. It is very important in keeping the university going."
Good grades for other Minnesota schools
University of Minnesota – overall grade: 'A-'
The U's transportation fleet includes approximately 175 alternative-energy vehicles. The university is awaiting LEED certification on the new TCF Bank stadium. Campus dining facilities collect 125 tons of pre- and post-consumer compost annually.
Carleton College – overall grade: 'A-'
Carleton has reduced greenhouse gas emissions by 9 percent since 2004. All major buildings are equipped with computerized energy management and lighting control systems. Both dining halls compost pre- and post-consumer food waste and compost bins are available on every floor of the residence halls. All new construction projects aim for LEED Silver certification.
Macalester College – overall grade: 'A-'
Macalester employs a full-time sustainability manager. The college buys renewable energy certificates and carbon offsets equivalent to 100 percent of emissions from the newly constructed Markim Hall. The Farm to Fork program dedicates 20 percent of its budget to locally sourced foods including an on-campus garden and local dairy. Dining facilities divert 80 percent of their waste to be recycled and composts 100 percent of its landscaping waste. There is a Web site dedicated to sustainable living specifically for students.
Matt Linden can be reached at mdlinden@stthomas.edu