In honor of Black History Month, the Student Diversity and Inclusion Services plans to host Daughter's of Africa Friday, Feb. 17, as part of its continued Heritage Month programming.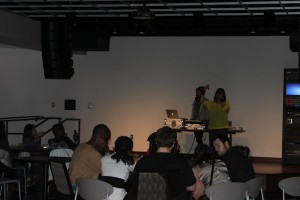 "We are bringing in Daughter's of Africa, which is a theatrical performance," said Courtney Brewster, Student and Diversity Inclusion Services assistant director. "(It's) a one woman show, and it's going to be talking about pioneers in black history as it retains to music and performance."
February is recognized as Black History Month, which is an annual celebration of achievements by black Americans. The event was started by historian Carter G. Woodson from his original project "Black History Week" and has been recognized since 1976.
Senior Laura Carlson said that she has never been to an event put on by the Student Diversity and Inclusion Services but would be willing to check it out.
"Black history month gets a bad reputation about only being celebrated by people of color. I'm not black myself and would love to go to any of these events to learn more about other cultures," Carlson said. "Plus, they look fun."
The Student Diversity and Inclusion Services, formerly known as Multicultural Student Services, changed its name to better reflect the mission statement of "affirming identity, building community and cultivating leadership."
"The perception has been that the Multicultural Services was an office exclusively for students of color when that is not the case," said Ashley Booker, Student Diversity and Inclusion Services program manager. "We are here for the entire campus community that also includes white students."
Senior Nicole Pilarski said that she agreed with the reasoning behind changing the name.
"Student diversity opens up the possibility of including people of not only varying races but also varying religious views, political views and so forth," Pilarski said.
"I think if anything is communicated, it is that we are here for every student," Booker said.
Sara Kovach can be reached at kova7636@stthomas.edu.