A growing trend this holiday season is buying gifts online. Black Friday online spending increased nearly 16 percent compared with last year, according to CNET News. Monday, Nov. 29, has even been nicknamed "Cyber Monday" because of all the online deals that day.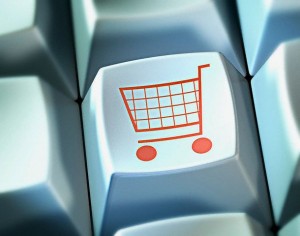 Online shopping's popularity is increasing partly because many consumers think it is more convenient and provides more options.
"Online shopping is increasing with every demographic across the board," marketing professor Jonathon Seltzer said. "Everything is online. You don't need a ride or a car to go and get something you want anymore."
There are many reasons why more students are buying online, Seltzer said. He said it is more about the wide range of advantages and options that go into the entire online shopping experience.
Senior Meghan Juntenen said she would rather go shopping in stores, but shopping online is often more convenient, especially when she is in a time crunch.
"It's dangerous because I can keep buying, especially when there is free shipping when you spend over a certain amount," she said.
Students shop online because they are already on the computer daily, spending their time on the Web, Seltzer said.
Students are online targets
College students are a major demographic audience for online marketers and advertisers because students spend a lot of time surfing the Web. They also are aware that students like to purchase things, which makes them an easy target for online consumerism, Seltzer said.
Students will buy and look for everything they need online because it is their number-one tool for everything, whether they just want to look, research, compare or find a better price on a product.
Not just for purchases, but information too
"I really spend more time online researching and reading reviews on what I want to buy," senior Craig Martin said. "I buy one major or more expensive thing every few months, and it usually takes me weeks before I actually buy something,"
Students shop online because the Internet is also where they do their research to find information, deals and reviews.
"I buy all my text books online because its cheaper, and I like shopping online because I can look at all the competitors easily, compare, and find the best price," senior Nathan Stinger said. "I also look and see other peoples' reviews about why they did or didn't like [a product]."
Seltzer said consumers can find almost anything online, so the Internet has limitless possibilities.
"Whatever you want, it will be online," he said. He said this may be a different case in stores because product displays have limited space.
"I enjoy shopping online because it is easier to see all the different clothes and shoes in one place, rather than having to search through all the racks in the store," junior Brittney Klingl said.
People also feel more comfortable with online shopping security than a few years ago.
"I prefer to shop online for shoes and clothes, but sometimes shoes are easier to shop for online because they generally all run the same, so I don't have to question if I am getting the right size," Klingl said.
Online shopping can be addicting because it's easy to just click what you want, enter your credit card info, and have it sent to you, she said.
In-store shoppers still greatly outweigh online consumers, however. Online spending accounts for only 8 to 10 percent of overall holiday spending, according to the Associated Press.
Ariel Kendall can be reached at akendall@stthomas.edu.